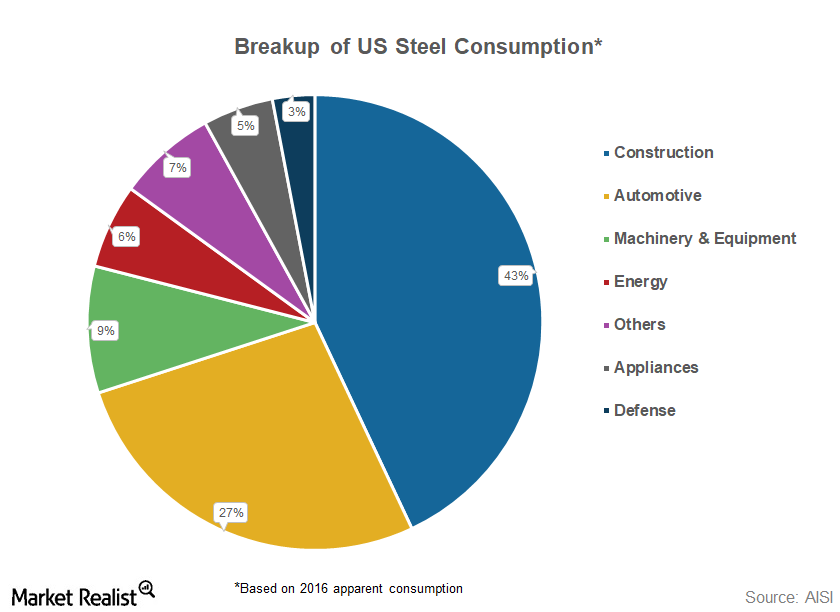 Why the US Defense Department Favors 'Targeted Tariffs' on Steel
The Section 232 probe
The Section 232 imports probe, which was initiated to probe the national security implications of steel imports, has recommended three options to President Trump. One of the options calls for global steel duties of at least 24% on all steel products from all countries. The duties would apply to all countries, across Asia, Europe, or North America.
Article continues below advertisement
Targeted tariffs
While the US Commerce Department seems to favor broad tariffs against steel imports, the US Defense Department is putting its weight behind a targeted action. According to Bloomberg, Defense Secretary James Mattis has stated that "targeted tariffs are more preferable than a global quota or a global tariff."
Citing Mattis, Bloomberg reported that "military's requirements for steel and aluminum only amount to about 3 percent of US production. As a result, the Pentagon doesn't believe Commerce's findings affect the military's ability to meet its requirements."
Military allies
Notably, global tariffs would include Western Europe, Canada, Japan, and South Korea. These countries are not just major steel exporters to the United States (X) (AKS)—they're also allies on a military level. While a global tariff would help US steelmakers because it would help propel US steel prices (CLF) (NUE), which are among the highest globally, it could come at the cost of antagonizing major allies.
It's no wonder, then, that the Defense Department favors targeted actions against steel imports as against a broad-based action recommended by the Commerce Department.
Another factor to consider would be the imposition of duties on NAFTA (North American Free Trade Agreement). In the next part of this series, we'll discuss how duties against NAFTA could impact the US steel industry (MT).