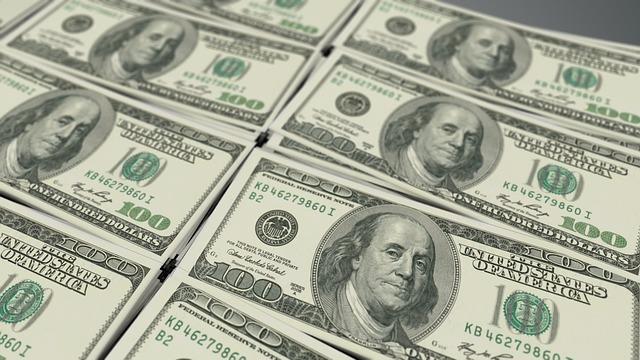 RenMac: Deficit Risks in a Full-Employment Fiscal Expansion Phase
By RenMac

Nov. 5 2019, Updated 2:33 p.m. ET
Deficit risks in a full employment fiscal expansion phase
As expected, Senate briefly agreed to pass a bipartisan budget to avert a shutdown. The two-year budget deal would allow government to spend $300 billion over the next two years and would increase the deficits to $24.3 billion in 2018 through 2022 as per recent CBO analysis. Last Friday's job report and the recent increase in debt issuance, in part to finance rising budget deficits, has led to concerns related to higher inflation and higher rates, adding to recent market volatility.
Article continues below advertisement
The last three US fiscal expansions have occurred during, or in the aftermath, of recessions (1981-82, 2001, and 2009). The stance of US fiscal policy has already been unduly expansionary in the past two years and the after the tax-related US fiscal easing act last December, the latest budget deal on government spending, adds further doubts to the timing of such an action in contrast to historical experience. Two major issues concerning this government spending are:
the growth of mandatory spending
trajectory of discretionary Federal spending
Mandatory spending is effectively on an increasing trajectory, as entitlement outlays rise relative to the economy. The discretionary Federal spending is what the argument is all about. Though this is constrained by the caps imposed by the 2011 Budget Control Act (or BCA), Congress has historically sought bilateral support to relax these constraints. The government is seeking a big expansion in defense spending ($80 billion in the current fiscal year and $85 billlion in the next year) and Democrats would have briefly agreed to these increases in exchange for an equal stimulus in non-defense discretionary outlays (relative to BCA austerity guidelines).
In the short term, this deficit-expanding stimulus would boost growth, consumption, and wages in the coming year but in the longer run, a higher deficit would leave the government with less fiscal room to maneuver should the economy turn downward.
The recent labor report showed signs of wage growth, a sign of normalization, suggesting income is shifting from capital to households. The recent market drop suggests that the markets are trying to find a level of rates that the stock market can be comfortable with. Comments from Fed officials from Dudley to Kaplan suggest that we are far from a point that will take the Fed away from its current path. From Dudley: "This wasn't that big a bump in the equity market. The stock market had a remarkable rise over a very long time with extremely low volatility. My outlook hasn't changed just because the stock market's a little bit lower than it was a few days ago. It's still up sharply from where it was a year ago."
What matters for stocks going forward is if earnings are growing faster than nominal rates. That's happening. So, we still think the outlook for stocks is positive, albeit not as positive as it was when rates were low.