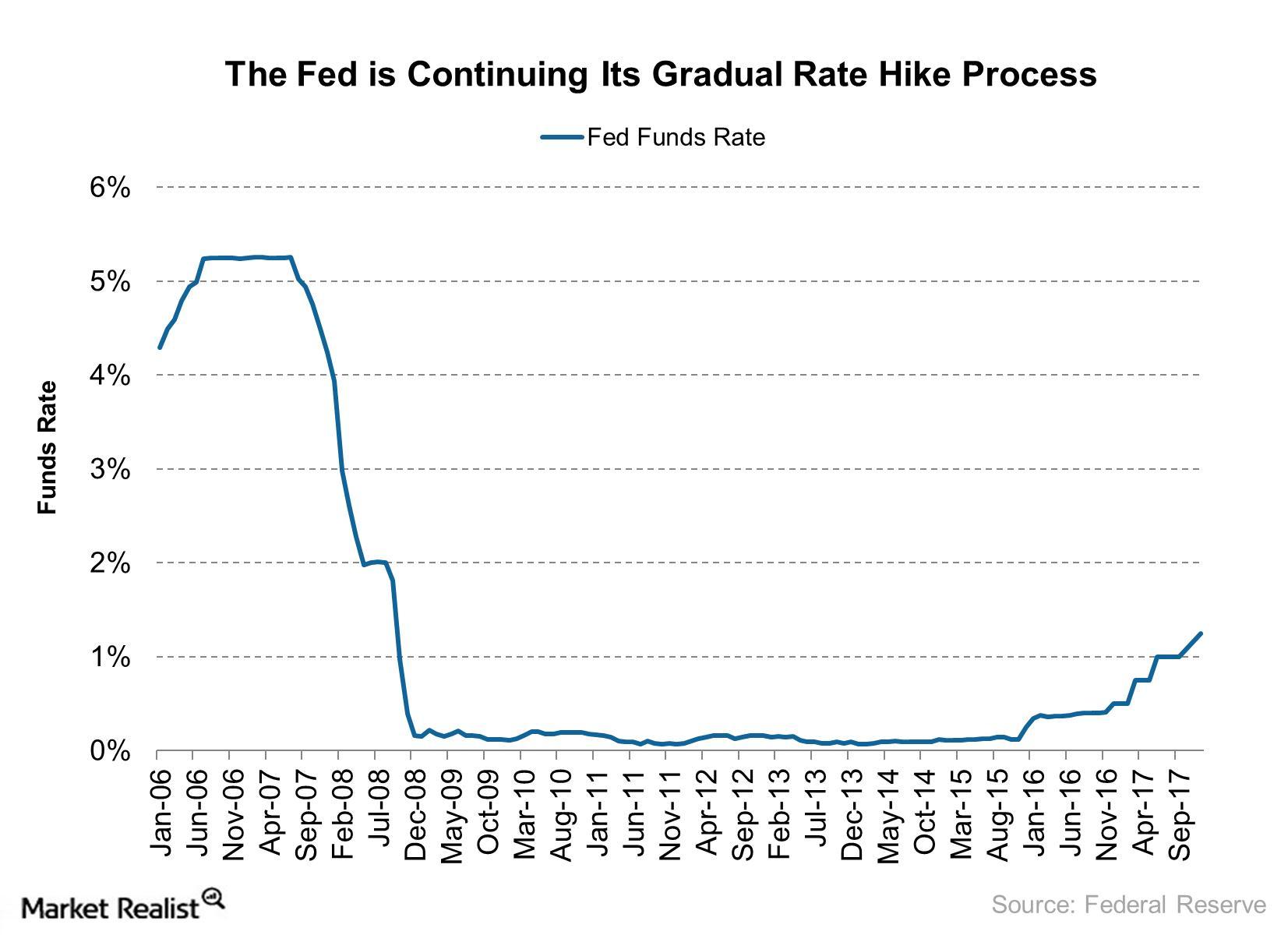 Ray Dalio Says Interest Rate Hikes Could Lead to Bear Market
By Sarah Sands

Dec. 4 2020, Updated 10:53 a.m. ET
Ray Dalio on monetary policy
Ray Dalio discussed his views on interest rates and market movement in an interview with CNBC on Tuesday, January 23, 2018. The investor said in the interview that a marginal change in interest rate or monetary policy could lead to a bear market.
Dalio is worried about the long-term economic outlook, and he believes that the strengthening macroeconomic data, specifically wage growth and inflation, could encourage the Fed to continue its aggressive monetary policy. He said in the interview that a little aggressiveness in the monetary policy could lead to a bear market. A slowdown in economic activity could further support a bear market.
Article continues below advertisement
However, after falls in the first week of February 2018, both the bond market (BND) and the equity market (SPX-INDEX) (SPY) are trading within a narrow range. The bond market showed nervousness as the equity market started to fall. Investors generally look to fixed income instruments and gold when equity market turmoil starts.
President Donald Trump's tax reform legislation could widen the budget deficit of the United States (COMP-INDEX), which is bearish for bonds. Dalio said, "Recent spurts in stimulations, growth, and wage numbers signaled that the cycle is a bit ahead of where I thought it was. These reports understandably led to the reactions in bonds, which affected stocks as they did."
You may be interested to read, .