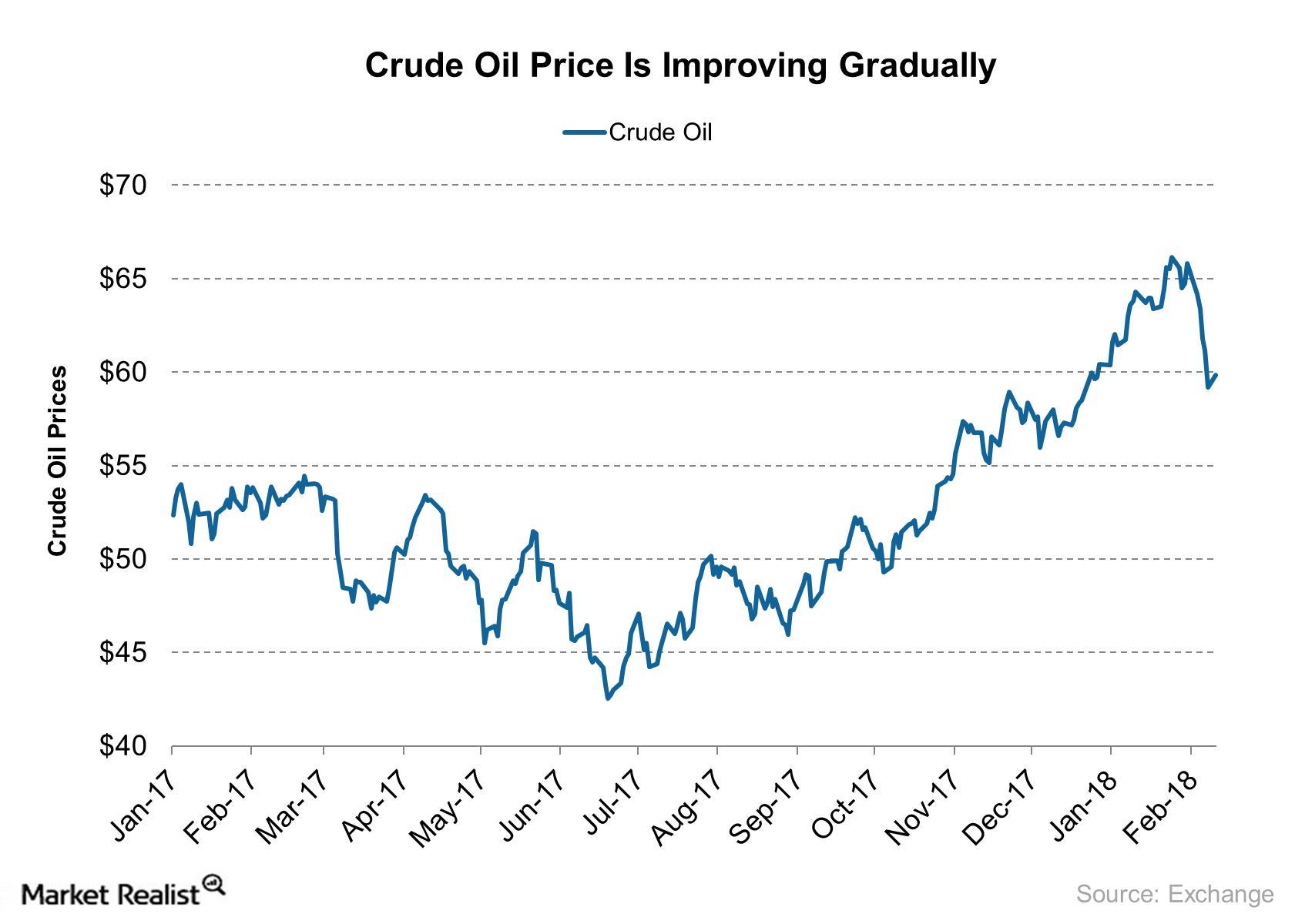 Leon Cooperman: Crude Oil Could Reach $70 per Barrel Soon
Leon Cooperman on crude oil
Billionaire investor and the CEO of Omega Advisors, Leon Cooperman, correctly predicted in November 2017 that crude oil will end 2017 at $60 per barrel. Crude oil closed at $60.42 on December 29, 2017.
Now, he expects that crude oil (UCO) could reach $70 per barrel in the near future. Crude oil is a growth-driven commodity, and improvement in global growth generally boosts its demand outlook.
However, weaker global growth could create a fall in its price level. Since 4Q16, we have seen gradual improvement in global growth, which is also helping crude oil improve gradually.
Cooperman said, "I think the supply-demand outlook is favorable, and we would not be surprised to see oil reaching $70 a barrel."
Article continues below advertisement
Apart from global growth, other factors such as crude oil production, inventory data, and production cut decisions among major producers such as Russia and the Middle East also play an important role in the crude oil movement. According to Cooperman, supply-demand is a crucial factor for crude oil movement.
The United States Oil ETF (USO), the Credit Suisse X-Links WTI Crude Oil Index ETN (OIIL), and the PowerShares DB Oil ETF (DBO) rose 8.0%, 9.8%, and 7.9%, respectively, in January 2018.
Cooperman's energy stock picks