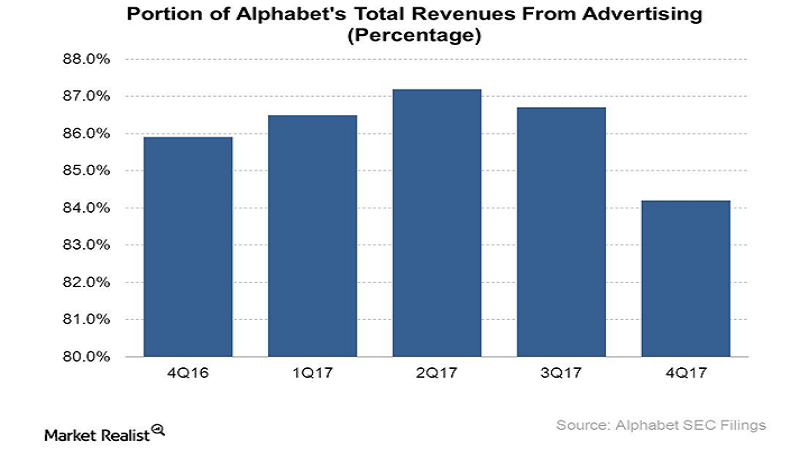 Inside Smart Speaker Price Discounting at Google and Amazon
By Ruchi Gupta

Feb. 19 2018, Published 12:46 p.m. ET
Steep discounts on entry-level speakers
The smart speaker market seems to have seen a price war during the holiday quarter. According to Reuters, Alphabet's (GOOGL) Google and Amazon (AMZN) steeply discounted their entry-level smart speakers, and some analysts believe they lost money on the units sold in the quarter.
At Amazon, for instance, the entry-level Echo Dot, which usually retails for $50, was going for as little as ~$30 during the holiday season. Google's similarly priced Google Home Mini also had its price steeply cut during the quarter, with retailers such as Walmart (WMT), Target (TGT), and Best Buy (BBY) selling it for as little as $29.
Article continues below advertisement
Prices lowered ahead of HomePod rollout
Amazon and Google lowered prices for their basic smart speakers just as Apple was anticipated to release its competing device, HomePod. Apple's HomePod has a starting price of $349. Amazon and Google, on the other hand, have a variety of smart speakers aimed at different market segments, with prices ranging from $50 to $400.
Giving customers a taste of smart speakers
Amazon's and Google's move to lower prices on their smallest smart speakers is viewed as an attempt to attract new users to their devices and to use these contacts to drive sales of other products. People can use Amazon and Google smart speakers to shop online by simply saying what they want to purchase. According to RBC Capital, devices supported by Amazon's Alexa digital assistant, such as the Echo, could drive $10 billion in new revenue for Amazon by 2020.
Google could use data gleaned from the usage of its smart speaker to improve its advertising products. Advertising is a primary source of revenue for Alphabet and Google, as well as for Facebook (FB) and Twitter (TWTR).