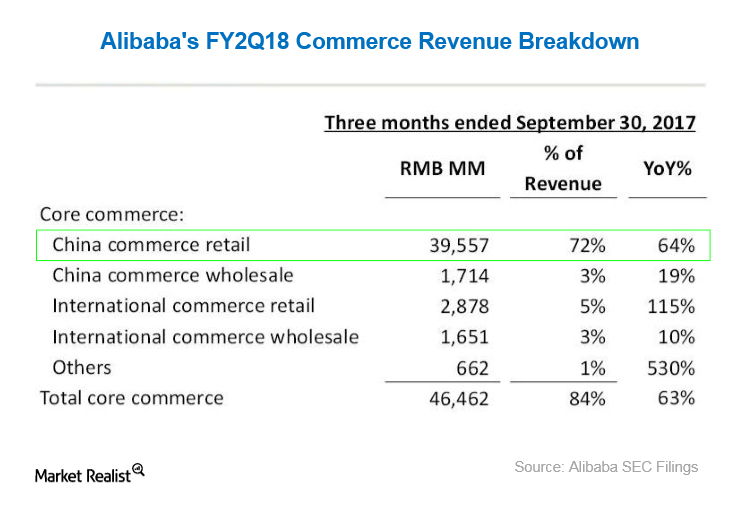 Inside Alibaba's Initiatives to Hire Senior Citizens
Taobao's hiring initiative
Alibaba's (BABA) Taobao e-commerce platform recently put out a job posting in which it sought to hire people over 60 years of age. Although the company had two openings for senior citizens, it received an overwhelming response, and more than 1,200 candidates showed interest in these positions.
Taobao noted that these employees would receive an annual salary of up to 400,000 yuan (or $62,000). However, age wasn't the only qualification that Alibaba's Taobao identified. The company said that candidates should possess good communications and leadership skills, have friends of a similar age, and have a rapport with children.
These applicants were required to have at least a year of online shopping experience. Taobao also preferred group influencers, such as members of community organizations.
Article continues below advertisement
90% of seniors interested in shopping online
Taobao's job posting for older employees seemed to acknowledge their growing interest in technology, particularly shopping online. According to a survey cited by China's Xinhua news agency, ~90% of people aged 50 and older are interested in shopping on the Internet and using mobile devices to make payments.
230 million potential customers
Taobao's older employees could help it understand the interests of older shoppers, which could allow it to improve its appeal among this demographic. China's population of people aged 60 and older totaled 230 million in 2016, which represents a massive potential new market for Alibaba's e-commerce business.
Alibaba (BABA) generates most of its commerce sales in China, with these retail sales accounting for 72.0% of the company's total revenues in fiscal 2Q18.[1. fiscal 2Q18 ended September 2017]
Attracting older shoppers could also help Alibaba in its competition with JD.com (JD), a domestic rival that is utilizing disruptive tactics such as price wars. Alibaba could also leverage insights from its involvement with older shoppers to bolster its competition with Amazon (AMZN) and eBay (EBAY) in international markets.