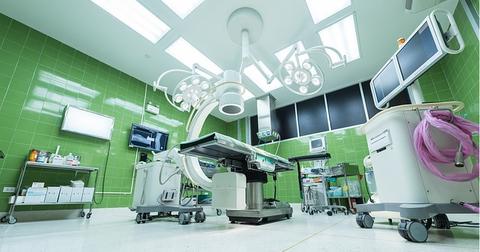 BDX's New Reporting Structure after Bard Acquisition
By Sarah Collins

Updated
Overview
Becton, Dickinson and Company (BDX) (or BD) completed the acquisition of Bard on January 29, 2018. During BD's fiscal 1Q18 earnings release on February 6, 2018, the company announced its new reporting structure aimed toward product alignment with the sales channel strategy. The company also cited better visibility to geographical results, especially in emerging markets.
With the acquisition of Bard, BD has restructured its business segmentation and added BD Interventional which consists of the legacy Bard portfolio. However, Bard's vascular access product platforms will be part of BD's MDS (Medication Delivery Solutions) unit under the BD Medical segment. The BD Medical segment is currently called MPS (Medication and Procedural Solutions). The chart below shows reporting changes in BD's business.
Article continues below advertisement
BD Interventional segment
The majority of Bard's legacy business will become part of BD's third business segment, BD Interventional. This segment will have three divisions, which include some of BD's legacy product platforms, such as Interventional Specialties, Infection prevention (largely surgical ChloraPrep), and V. Mueller. These divisions are currently part of the MPS division of the BD Medical segment. BD Lifesciences segment won't undergo any changes.
BD will continue to report its results under three geographies—United States, International, and Emerging Markets. Bard did not disclose its emerging markets results separately before.
Bard's vascular access devices including PowerGlide Pro, PowerPICC Provena, and other PICC and Midline catheters will now be part of BD's MDS (Medication Delivery Solutions) division of BD Medical. BD's products such as BD Insyte Autoguard, BD Nexiva, and other peripheral catheters are part of the MDS division.
Next, we'll take a look at BD's planned 2018 launches.