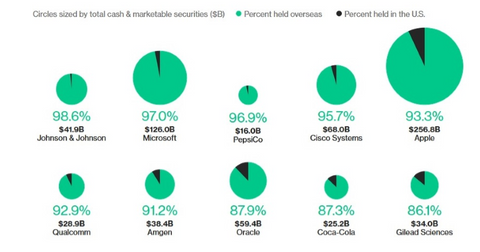 Will Microsoft's HQ Project Wipe Out Its Cash Supply?
By Ruchi Gupta

Jan. 15 2018, Updated 9:03 a.m. ET
Amazon searching for headquarters location
As Amazon (AMZN) continued its search for a city in North America that would host its second headquarters, Microsoft (MSFT) announced its plans to renew its corporate headquarters campus in Redmond, Washington State.
Microsoft offered a glimpse of what its redeveloped headquarters would look like, saying that it would end up with a larger campus once the renewal of the facility was complete. The details Microsoft shared about the headquarters projected that it would host a massive open plaza that could fit 12,000 people.
Article continues below advertisement
Microsoft withholds financial details
Even as Microsoft shared the details about its redeveloped headquarters, the company intentionally withheld the financials. It didn't disclose how much it would invest in the renewal project.
Amazon plans to invest $5.0 billion in building its second headquarters, which it says will be big enough to absorb 50,000 full-time employees. Microsoft's headquarters renewal will add space for an additional 8,000 employees. Apple's (AAPL) new headquarters campus, called Apple Park, is estimated to have cost $5.0 billion.
Over $130 billion sitting in the bank
While Microsoft's headquarters upgrade may cost less than the $5.0 billion Amazon has budgeted for its second headquarters, it's still likely to be a multibillion-dollar project.
Will undertaking a multibillion-dollar construction project leave Microsoft with an empty wallet? Microsoft is a company of means. It had more than $132.9 billion in cash at the end of its fiscal 2017 (which ended in June 2017). Even if it means pumping $5.0 billion into its headquarters project, Microsoft could easily foot the bill.
Of note, however, is that majority of Microsoft's cash sits in offshore accounts. Apple, Cisco Systems (CSCO), and Johnson & Johnson (JNJ) are other US (SPY) companies that have most of their cash sitting offshore accounts.