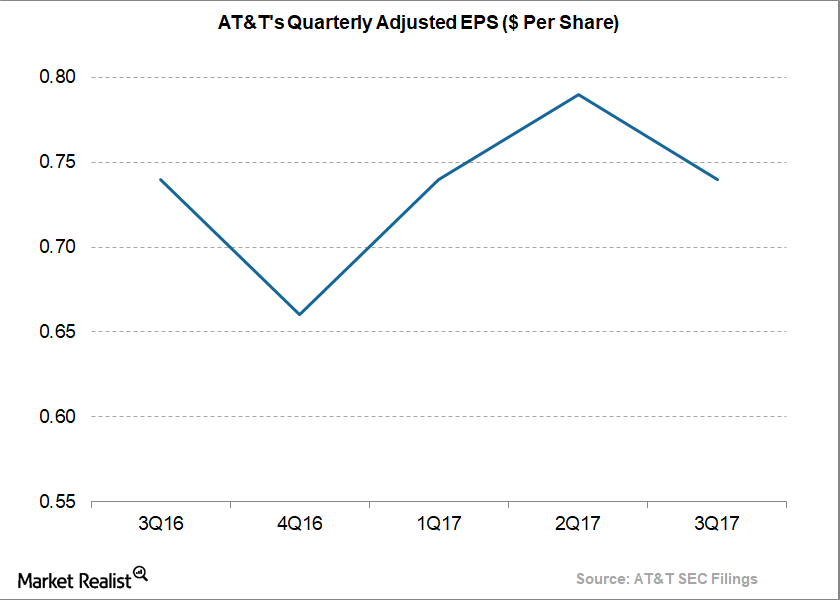 How Could AT&T's Deal with CWA Help Boost Workers' Pay?
AT&T deals with CWA
Telecom giant AT&T (T) recently agreed to a final four-year deal with the Communications Workers of America (or CWA), after announcing a tentative agreement in December 2017, to set new standards for pay rates and job security with AT&T Mobility Orange unit employees.
Article continues below advertisement
Deal focused on pay rates and job security for employees
The contract will serve more than 20,000 AT&T Mobility employees in 36 states and the District of Columbia. The benefits include wage hikes, healthcare benefits, employment security for call center and retail sales employees, and retirement benefits.
To ensure stable pay, the CWA plans to shift $2,500 from commissions to base pay for around 14,000 retail workers. Retail workers would be paid an average of $19.20 per hour, the union said, which is 74% more than the national average for retail workers. The contract will remain in effect until February 12, 2021.
Deal comes after struggle
This agreement comes after 11 months of long-standing disputes between the company and its workers. During this timeframe, AT&T shut down hundreds of its retail stores across the country when AT&T wireless workers had called a strike against the company.
AT&T is already under pressure due to rising competition from Verizon (VZ) and smaller rivals like T-Mobile (TMUS) and Sprint (S) in the carrier business. Slowing earnings growth, as shown in the chart above, also provides pressure to its bottom line. AT&T is also concerned about the growing penetration of cable provider Comcast (CMCSA) into the wireless market.