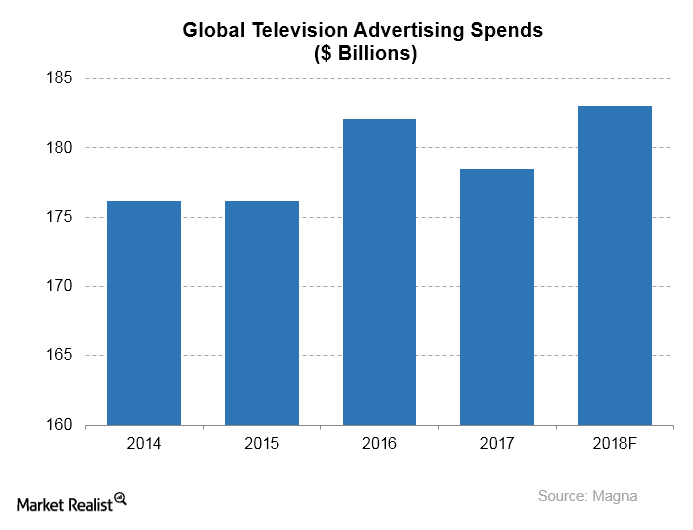 Why Facebook's Watch Metrics Matter
40% of US subscribers access Watch weekly
In trying to decode the early response to Facebook's (FB) dedicated video platform, Watch, a team of Morgan Stanley analysts went out and talked to 1,400 Americans. The analysts' findings show that a significant portion of Facebook's US (SPY) audience has warmed up to Watch.
At least 24% Facebook's US subscribers access the video platform daily, and 40% access it weekly. The majority of Watch users are young people.
Article continues below advertisement
Some 1,400 Americans surveyed
While the sample of 1,400 people pales in comparison to Facebook's more than 185 million daily users (and more than 239 million monthly users in the US and Canada), this still helps us to try to assess the reception and prospects of Watch.
Before Watch launched, Facebook's videos were served on users' newsfeed, but with Watch, Facebook boldly signaled that it was stepping up its digital video push, putting in place measures to limit the instances of video piracy. For example, Facebook works with partners to produce Watch videos, and it pays for some of the content.
Television advertising budgets
With Watch, Facebook has set its sights on television advertising budgets. While marketers are increasingly spending more on digital ads, television still claims billions of dollars in ad budgets annually. According to Magna, marketers spent $178.5 billion on television ads in 2017, and that budget is expected to be more than $183 billion this year.
With such a vibrant digital video service—as Watch promises to be—Facebook could attract more television advertising dollars. But it's important to note that Facebook is not alone in trying to pull more television advertising budgets online and into its coffers. Twitter (TWTR), Snap (SNAP), and Alphabet's (GOOGL) YouTube are also eyeing digital video ad budgets.