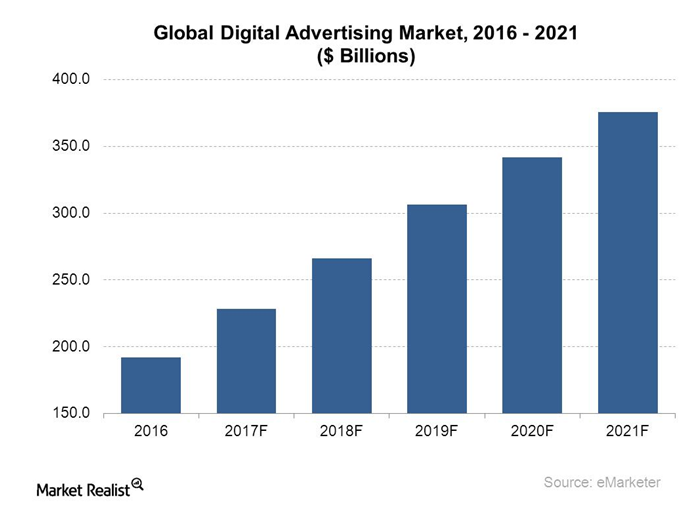 PayPal: In Venmo Monetization, Advertising Is Out
Merchant payments opened way to monetize Venmo
As a person-to-person (or P2P) money transfer service, Venmo didn't generate revenues for PayPal (PYPL). P2P payment services such as Venmo, Square's (SQ) Square Cash, and Apple's (AAPL) Apple Pay Cash typically do not generate money directly for their operators. These services are primarily used strategically to add more value to core services.
In 2017, PayPal introduced a service that opened the doors to monetize Venmo. Pay with Venmo allows Venmo subscribers to use their Venmo balances to pay for purchases from merchants that accept PayPal payments.
Article continues below advertisement
PayPal isn't thinking about selling ads in Venmo
During a recent technology conference hosted by Credit Suisse, PayPal's chief financial officer, John Rainey suggested that the company would be careful in its Venmo monetization push. Rainey noted that while Venmo's social platform feature creates an opportunity to monetize the service through advertising, it's not a compelling monetization route that PayPal would want to take.
Rainey added that PayPal wouldn't want to challenge Facebook (FB) and Alphabet's (GOOGL) Google in "something they do very well" already. Research firm eMarketer forecast that brands worldwide are expected to spend $266.0 billion on digital advertising in 2018, up from ~$191.9 billion in 2016.
Charging brands to target Venmo users
Rainey noted that while outright advertising is not currently a desirable way for PayPal to monetize Venmo, there are other ways the company could capitalize on its social platform. He hinted that one of those methods may involve charging merchants to target Venmo users with offers.