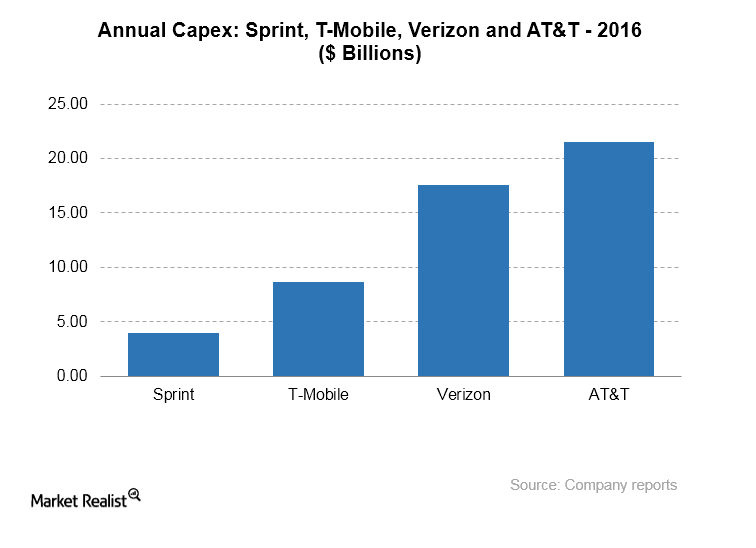 A Look at AT&T's $1,000 Bonus for Its Employees
By Ruchi Gupta

Oct. 29 2019, Updated 10:44 p.m. ET
Corporate tax cut to 21% from 35%
Soon after the US (SPY) Congress passed legislation to make the biggest change to the US tax code since the 1980s, AT&T (T) celebrated the development by announcing that it would boost its investments in the US by $1.0 billion in 2018. At the same time, the company said that it would pay a special bonus of $1,000 to more than 200,000 of its US employees.
In boosting its investment budget and rewarding employees with a bonus in the wake of the most comprehensive US tax reform in decades, AT&T appeared to show that it was expecting to be more prosperous in an environment of lower corporate taxes.
The new tax law set the corporate tax rate at 21%, down from the existing tax rate of 35%. The new tax law also granted US multinationals with profits sitting in offshore accounts the opportunity to repatriate the profits at a much lower tax rate.
Article continues below advertisement
Boosting service quality
AT&T invested $21.5 billion in capital projects in 2016, up from the $19.2 billion it invested in 2015. An additional $1.0 billion in capex could help the company boost the quality of its service offerings. AT&T faces ongoing competitive challenges from Verizon (VZ), T-Mobile (TMUS), and Sprint (S) in the US wireless market.