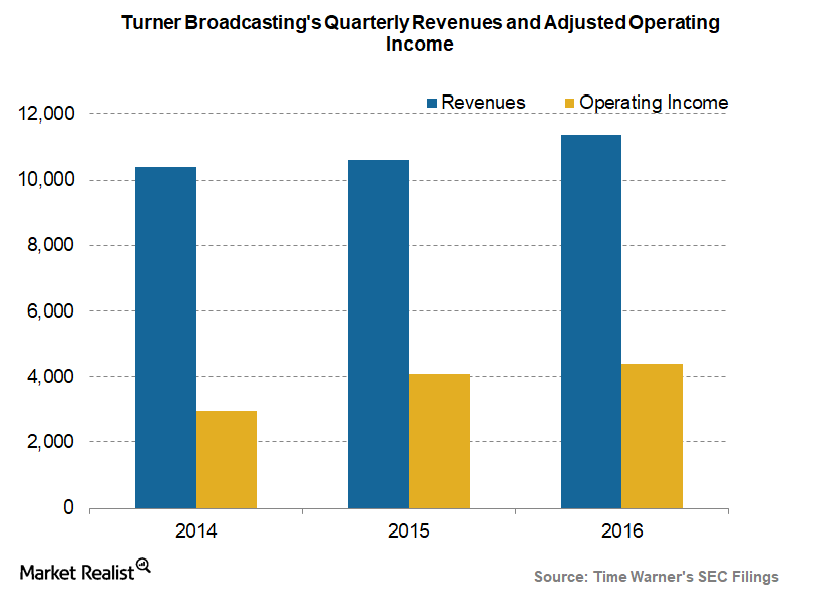 Why Did the DOJ Sue to Block AT&T-Time Warner Deal?
By Sophia Nicholson

Jan. 24 2018, Updated 7:32 a.m. ET
DOJ challenges AT&T-Time Warner merger
The Department of Justice (or DOJ) has filed a lawsuit against AT&T (T) over its $85.4 billion mega-merger deal with Time Warner (TWX), which was announced in October 2016. According to the DOJ, the proposed agreement would create a monopoly, thereby raising the prices of channels and forcing rival pay-TV operators and satellite players to pass on those costs to consumers. The DOJ argued that the deal might also hinder the development of online video.
Article continues below advertisement
DOJ's demands and AT&T's counter arguments
DOJ expressed concern that the combined entity, if it is approved, would enjoy the monopoly over both high-quality content and the distribution medium. The DOJ is concerned that AT&T could raise prices, impacting US consumers.
The DOJ has urged AT&T to offload its DIRECTV division or Turner Broadcasting assets, including CNN. However, the company denied the arguments and noted that its Turner Broadcasting was a profitable segment for Time Warner, driven by cable channels including TBS, TNT, Cartoon Network, and CNN.
AT&T generated revenues of $11.4 billion and operating income of $4.4 billion in 2016. The DIRECTV segment is doing well, and AT&T remains focused on promoting its satellite-based DIRECTV brand over its fiber-based U-Verse as its new pay-TV offerings.
US (SPY) telecom giant AT&T claimed that both companies' business would not overlap. Hence, the deal wouldn't reduce the number of competitors from the media, pay-TV, or telecom industries.
In 2011, the DOJ permitted Comcast (CMCSA), the largest cable MSO (multi-service operator) to acquire media giant NBCUniversal. Notably, AT&T and the DOJ earlier engaged in settling the matter but failed to resolve it. So, AT&T and Time Warner decided to go to court against the DOJ for their long-awaited merger deal.
According to news sources, the Justice Department wants the court ruling to start in May. However, AT&T argues that its agreement with Time Warner will expire in April, costing them $500.0 million. The telecom giant is now waiting for the court ruling.