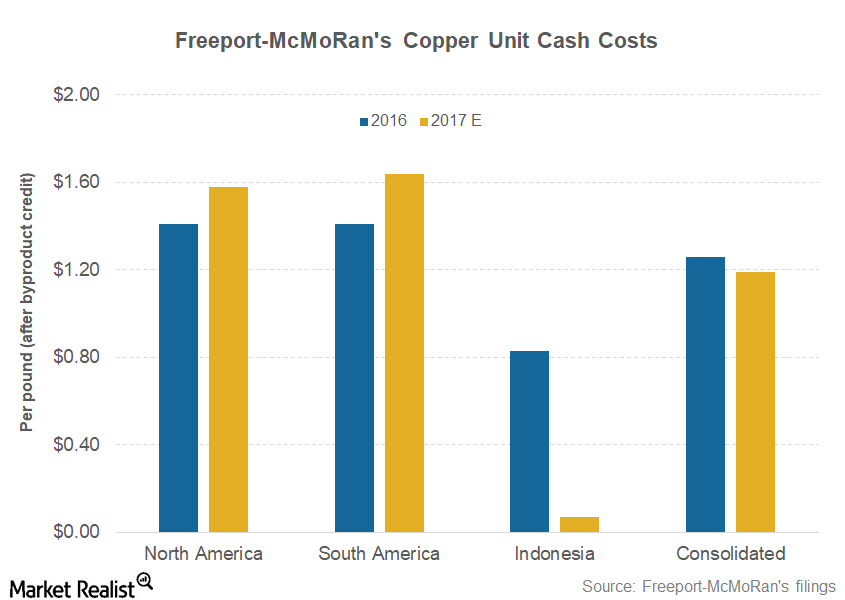 How the Grasberg Divestment Could Impact Freeport-McMoRan
By Mohit Oberoi, CFA

Jan. 11 2018, Updated 7:30 a.m. ET
Grasberg divestment
In August 2017, Freeport-McMoRan (FCX) announced a framework with the Indonesian government (EIDO). Under the terms of that framework, Freeport agreed to construct a smelter in Indonesia within five years. The company also agreed to divest a 51% stake in its Indonesian operations toward Indonesian interests. Let's see what the divestment of its Grasberg operations could mean for Freeport.
Article continues below advertisement
Lower earnings
Freeport's earnings from the Grasberg operations could fall after it divests its stake in the giant mine. The Grasberg mine has been a key cash flow and earnings driver for Freeport, given the mine's scale of operations. Lower unit production costs have been another key aspect of the Grasberg mine (RIO) (TRQ).
Upfront cash
Freeport will receive upfront cash after it divests its stake in its Grasberg operations. As of January 2, 2018, Freeport and the Indonesian government have not agreed to a final price for the Grasberg operation. However, Freeport previously valued the operation at $16 billion. Although copper market sentiments have improved significantly since Freeport provided that figure, the company noted during its 3Q17 earnings call that the valuation was not based on then-prevailing copper prices but on the long-term forecast for copper prices (ANTO). Looking at management's tone, its valuation for the Grasberg mine might not be much different than what it quoted in 2016.
The company could still end up with a significant amount of cash once it divests its majority stake in the Grasberg operation. In the next part of this series, we'll see what options Freeport might have to utilize the expected cash flow.