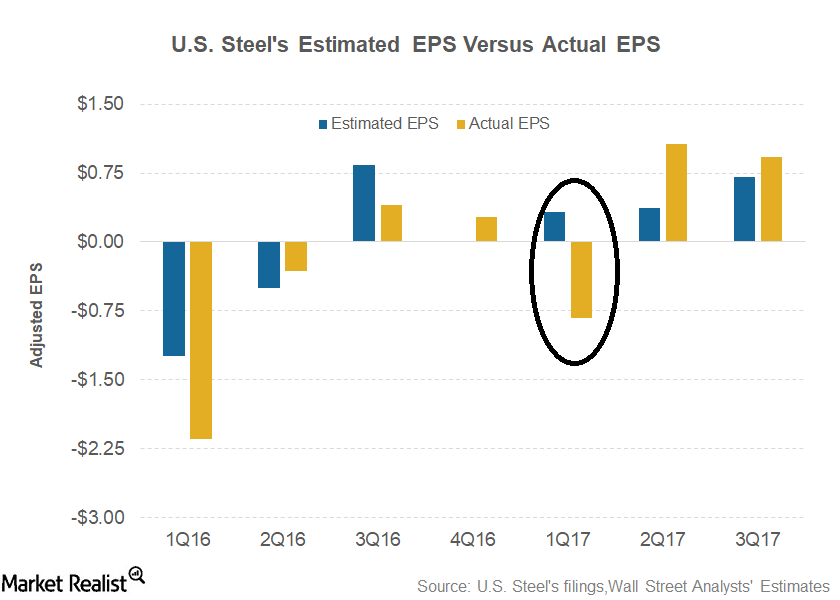 U.S. Steel Corporation in 2017: New Leader, Section 232 Probe
U.S. Steel Corporation's 2017 journey
It has been an eventful year for U.S. Steel Corporation (X) in 2017. The year started off well for the company as well as for most other steel producers as the markets were still in the aftermath of Trump trade, which raised steel stocks at the end of 2016. However, in U.S. Steel Corporation's case, its 1Q17 earnings miss sparked a selling spree, and the stock saw a negative price action of more than 26% after it posted a surprise loss in the quarter.
Article continues below advertisement
Mario Longhi, who served as U.S. Steel Corporation's (X) CEO (chief executive officer) since 2013, announced his retirement on May 10, 2017. The move came after the stock witnessed the worst single day fall after the company missed its 1Q17 earnings by a wide margin and slashed its 2017 profit guidance.
Section 232 probe
In April 2017, the Trump administration announced an investigation under the rarely used Section 232 of the Trade Expansion Act of 1962 to investigate whether steel imports threaten US national security. The move generated a sense of initial euphoria in the US steel markets (MT) (XME), and a section of the market expected the findings as early as June. However, the probe took a back seat as the Trump administration tried to push forward its other reforms, especially tax reform.
After its 1Q17 earnings miss, U.S. Steel Corporation traded with yearly losses until December, which has been a positive month for US steel stocks, including AK Steel (AKS) and Nucor (NUE).
In the next part, we'll see why U.S. Steel Corporation has been strong in December.