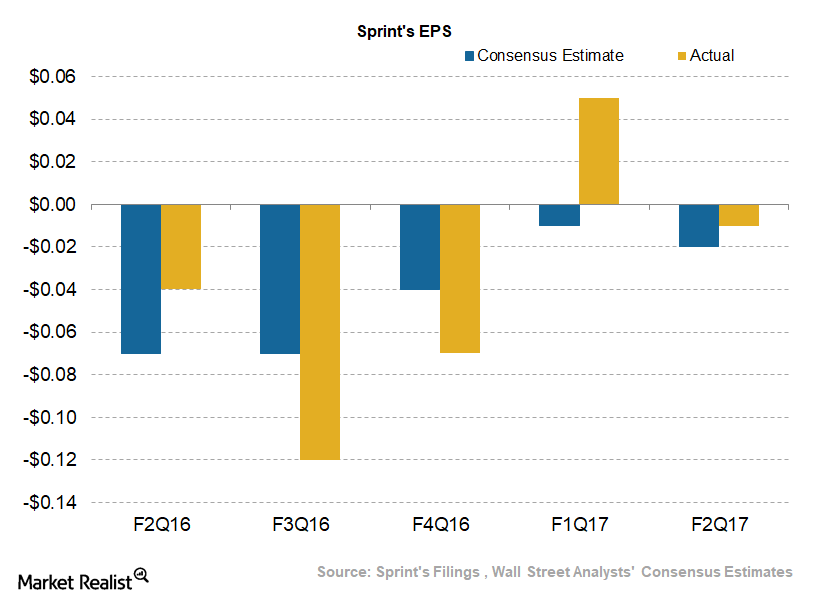 Sprint's Top Priorities for 2018
Sprint at the conference
With its revenues and adjusted EBITDA[1. earnings before interest, tax, depreciation, and amortization] rising and losses narrowing, Sprint (S) is starting to gain traction in its turnaround efforts. The telecom company is adding postpaid phone customers on a generally consistent basis, albeit in an intensely competitive environment.
During the UBS Global Media and Communications Conference held on December 5, 2017, Tarek Robbiati, Sprint's chief financial officer, discussed Sprint's top priorities for 2018.
Robbiati stated that the company would be concentrating on the execution of its plan with three dimensions in mind: network rollout, improving customer experience, and expansion of the distribution footprint.
Robbiati noted, "We started doing that in fiscal year 2017 across all three, but we will turbo-charge and accelerate all of that in fiscal year 2018."
Article continues below advertisement
Earnings
Wall Street analysts expect Sprint's earnings to rise in fiscal 2017, which ends on March 31, 2018. Analysts expect Sprint's EPS (earnings per share) loss to be $0.02 in fiscal 2017 compared to a loss of $0.30 in fiscal 2016.
In fiscal 2Q17,[1. fiscal 2Q17 ended September 2017] Sprint's earnings rose significantly YoY (year-over-year). An EPS loss of $0.01 in fiscal 2Q17 improved from an EPS loss of $0.04 in fiscal 2Q16. However, analysts had anticipated an EPS loss of $0.02 in fiscal 2Q17.