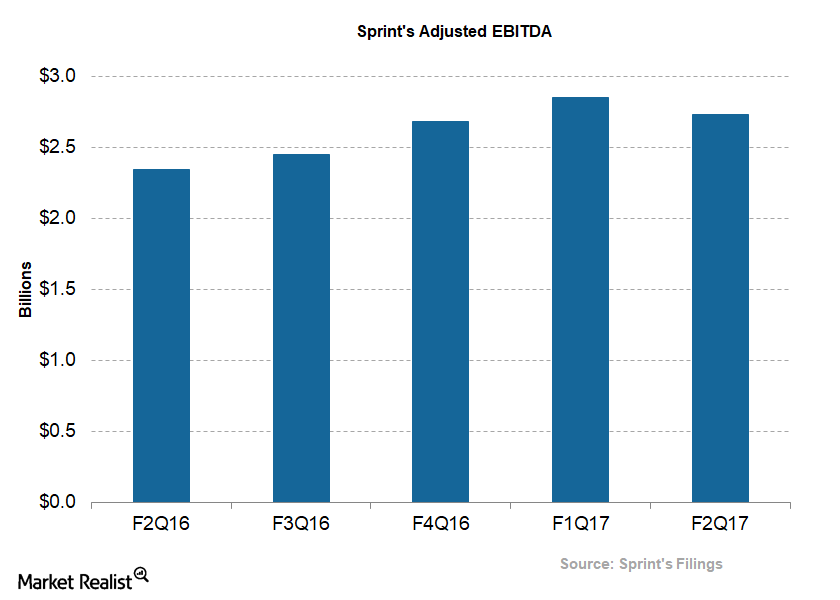 What Sprint Expects from Its Cost-Cutting Initiatives
Cost-cutting to combat losses
Sprint (S) is the fourth-largest telecom carrier in terms of subscribers in the United States (SPY) wireless space. However, its cost-cutting initiatives and the shift away from the traditional subsidy model have contributed to its turnaround efforts.
In the first six months of fiscal 2017,[1. fiscal 2017 ending March 2018] Sprint has realized more than $750.0 million in net cost reductions. The company had eliminated ~$2.1 billion in costs during fiscal 2016. These cost reductions are especially important for Sprint, which is still generating losses.
In fiscal 2Q17,[2. fiscal 2Q17 ended September 2017] Sprint reported an earnings per share (or EPS) loss of $0.01, signaling a key improvement from an EPS loss of $0.04 in fiscal 2Q16.
During the UBS Global Media and Communications Conference held on December 5, 2017, Tarek Robbiati, Sprint's CFO, discussed Sprint's cost-cutting initiatives. Robbiati noted that the company anticipates an additional $1.3 billion–$1.5 billion in net cost reductions during fiscal 2017.
Article continues below advertisement
Highest quarterly EBITDA for a fiscal second quarter
In fiscal 2Q17, Sprint posted adjusted EBITDA[1. earnings before interest, tax, depreciation, and amortization] of $2.7 billion, its highest quarterly adjusted EBITDA for a fiscal 2Q in ten years. Sprint showed no signs of slowing down, with 279,000 postpaid phone net customer additions in fiscal 2Q17.
In 3Q17, Verizon (VZ) and T-Mobile (TMUS) added 274,000 and 595,000 postpaid phone net subscribers, respectively, whereas AT&T (T) lost 97,000 postpaid phone subscribers.