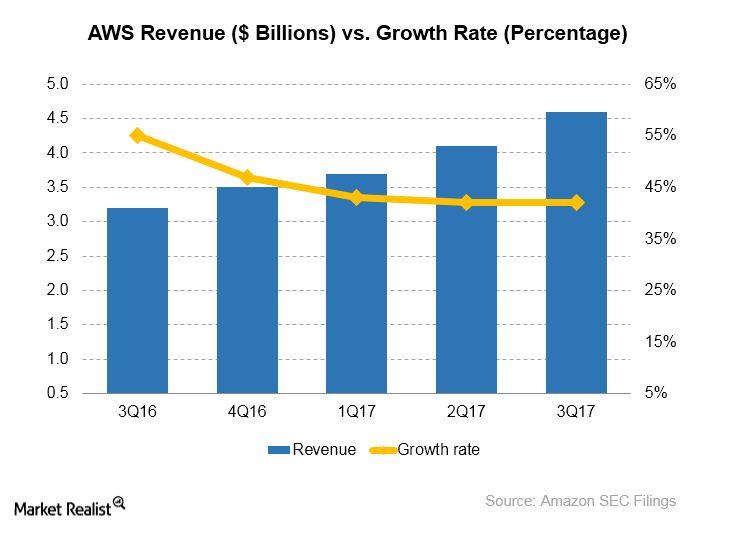 How Much Is Alexa Really Boosting Amazon's Retail Sales?
By Neha Gupta

Dec. 11 2017, Updated 1:04 p.m. ET
Echo owners increased purchases by 13.5%
Alexa, Amazon.com's (AMZN) voice technology, is helping consumer brands sell more on Amazon.com, according to a new study by Linc Global (cited by CNBC).
The study looked into the purchasing behavior of Amazon Echo owners. Echo is Amazon's voice-enabled speaker powered by Alexa, and it competes with Google Home from Alphabet's (GOOGL) Google.
The study found that Echo owners purchased more consumer products in 3Q17 than they did in the prior quarter. In 3Q17, purchases on Amazon.com by Echo owners rose by 13.5%, indicating an acceleration from 2Q17, when purchases by Echo owners rose 7.5%.
Article continues below advertisement
Brand-registered increase in sales to Alexa app customers
Companies on the Alexa app also noted that Echo owners increased their purchases of their products by 60%.
As such, Alexa and Echo are being viewed as powerful marketing tools for Amazon, and so for Amazon, the importance of this signal couldn't be emphasized enough. With the company trying to break into the multibillion-dollar US (SPY) grocery industry—and with rivals eBay (EBAY), Wal-Mart Stores (WMT), and Alibaba (BABA) pursuing it in almost every turn—Amazon needs powerful marketing tools that will keep it head-and-shoulders above the competition.
Alexa could enable over $10 billion in new revenues
The fact that Alexa is driving retails sales at Amazon may not come as a surprise to investors who have read the prediction of RBC Capital Markets analysts about the technology. According to RBC Capital Markets, Alexa could drive over $10 billion in new revenues for Amazon by 2020—money expected to come not just from retail sales but also from cloud computing services through Amazon Web Services, or AWS.