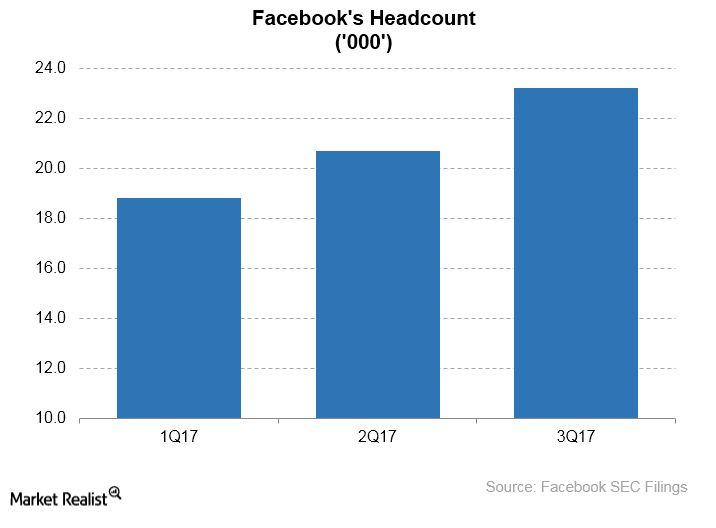 Why Google Is Boosting Its Renewable Energy Portfolio
Deals for supply of 536 megawatts of wind power
Alphabet's (GOOGL) Google recently inked new deals to boost its renewable energy profile, Bloomberg has reported.
In South Dakota, energy services company Avangrid has agreed to supply Google with 196 megawatts of electricity generated from wind power. In Iowa, Google signed an agreement with EDF Renewable Energy for 200 megawatts of wind power, while in Oklahoma, Google agreed to purchase 140 megawatts of electricity from a wind farm built by Enel SpA. These deals add up to 536 megawatts of renewable energy that Google has been adding to its clean energy portfolio.
Article continues below advertisement
100% of 2017 energy needs covered
With these latest clean energy deals, Google says it has purchased renewable energy enough to match 100% of its projected electricity consumption in 2017. Google's global renewable energy portfolio has exceeded 3.0 gigawatts.
But the company is not purchasing renewable energy in the US (SPY) alone. A few months ago, it agreed with the Europe-based (EFA) energy company Eneco to supply it with solar power to run a new data center complex in the Netherlands. Google had a plan to run its global data centers entirely on renewable energy by the end of 2017.
Where renewable energy investments fit
For Alphabet, the purchase of renewable power fits in with several of its goals. The obvious one is that renewable energy investments are contributing to the company's efforts to cut its carbon emissions to reduce the rate at which global temperatures are rising. This is also one of the reasons behind the renewable energy investments by Apple (AAPL), Amazon.com (AMZN), and Microsoft (MSFT), all of which support the Paris climate accord.
However, there are also economic benefits in renewable energy investment. Since renewable energy costs can be more predictable than costs of electricity generated from coal, for instance, companies like Alphabet could plan and manage their expenses better and reduce risks in the business.