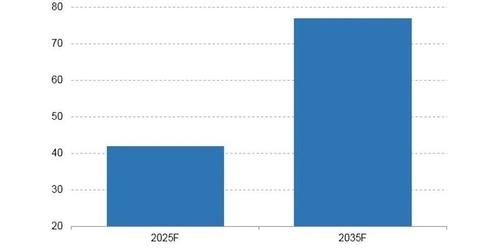 When General Motors Expects Its Self-Driving Taxis
By Sanmit Amin

Updated
General Motors aims to have its robotaxi service by 2019
General Motors (GM), the biggest automaker in the United States, is serious about getting into the autonomous vehicle market. Last year, the company purchased autonomous carmaker Cruise Automation. In October, it acquired Strobe, a startup that makes lidar sensors, which serve as eyes for autonomous vehicles.
The company said on Thursday, November 30 in an investor conference, that the profits from its autonomous taxi service, which it's in the process of developing, will possibly overtake the profits it earns from its core business within a decade.
General Motors faces stiff competition from Waymo
GM also mentioned that it aims to have a large-scale fleet of autonomous cars in large cities within two years. It hopes the autonomous car service will offer a profit margin of 20%–30%. In comparison, GM earned a profit margin of 7.5% last year.
General Motors faces stiff competition from Waymo, Alphabet's (GOOGL) driverless car division. Waymo plans to have its own driverless taxi service, but it hasn't mentioned when it will launch the service. Waymo has had more miles in terms of testing its autonomous cars.
General Motors has been testing its autonomous Chevrolet Bolt cars on the streets of San Francisco. The automaker's stock has risen 17.9% in the last three months.