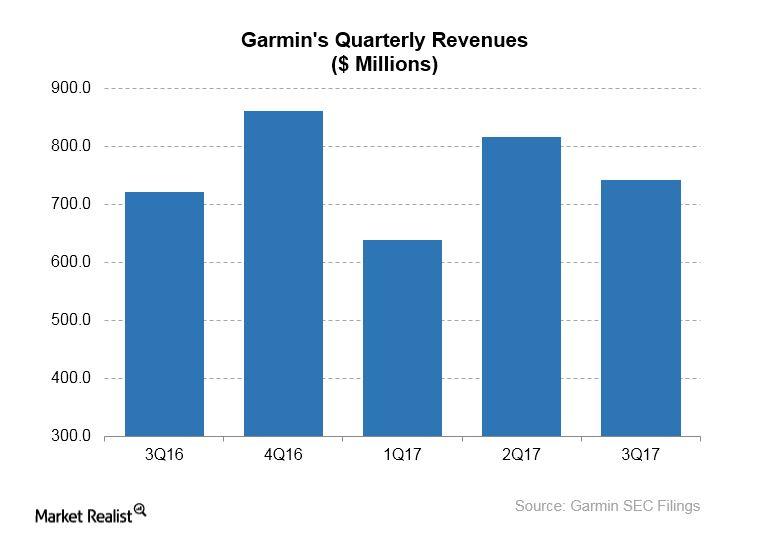 How Far Could an Amazon Partnership Take Garmin?
By Ruchi Gupta

Dec. 6 2017, Published 1:16 p.m. ET
Garmin and Amazon teamed up on voice-enabled device
Mobile navigation systems maker Garmin (GRMN) has tied up with Amazon.com (AMZN) to launch a new smart speaker device aimed at the automotive market. Garmin's Speak will be integrated with Amazon's Alexa digital assistant.
As a result of this integration, drivers can use the Speak to receive news briefings, weather forecasts, and traffic updates—all hands-free, by simply speaking out voice instructions to the device. Additionally, Garmin Speak enables drivers to remotely access and control smart appliances in their home while behind the wheel.
Article continues below advertisement
Voice-enabled speaker usage to jump 130%
The tie-up between Garmin and Amazon comes at a time when recent studies have shown a rapid adoption of voice-enabled devices. According to Juniper Research, voice-powered devices will be installed in 55% US (SPY) households by 2020. Market intelligence firm eMarketer estimates that the use of voice-enabled speakers will increase nearly 130% this year in the US.
While early adoption of voice-powered speakers has largely been in homes, their uptake in the automotive market is also expanding, and this can partly be seen from the rise of automotive voice-control devices being launched. Soon after Garmin's Speak launched, Speak Music also launched its voice-enabled device, Muse, as an add-on for the car. Like Garmin Speak, Muse is also integrated with Amazon's Alexa for hands-free in-car controls.
The larger market for Garmin Speak
In the market for voice-enabled devices, Amazon is in the driver's seat. According to eMarketer, Amazon will control 70.6% of the US voice-enabled speaker market this year, compared with 23.8% for Alphabet's (GOOGL) Google. Apple (AAPL) and Alibaba (BABA) are also pitching to the voice-controlled devices market.
Given Amazon's strong lead in the voice-enabled speaker market, this could provide a larger market for Garmin's Garmin Speak device. In 3Q17, Garmin's revenue grew 3.0% YoY (year-over-year) to $743.1 million, but the growth was slower than 6.0% YoY growth in 3Q16.