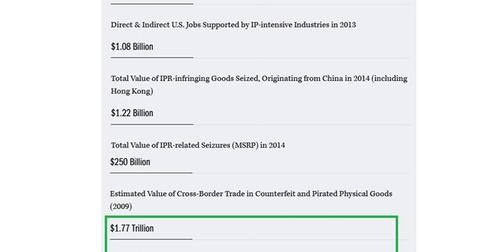 Was Alibaba's Initial Public Offering above Board?
By Neha Gupta

Updated
Alibaba accused of withholding important information
A US (SPY) appeals court recently revived a lawsuit questioning the transparency of Alibaba's (BABA) IPO (initial public offering). The lawsuit was filed by Alibaba shareholders against Alibaba as well as its senior executives, including co-founder and executive chairman Jack Ma.
The plaintiffs in the lawsuit alleged that Alibaba intended to defraud them by failing to reveal a regulatory warning about counterfeiting when it was making public disclosures related to its IPO.
Article continues below advertisement
According to Reuters, the regulatory warning that Alibaba allegedly concealed from the public ahead of its $25 billion IPO in the US came from China's (MCHI) State Administration for Industry and Commerce, or SAIC. In a meeting that took place two months before the IPO, SAIC threatened Alibaba with huge fines if it failed to suppress counterfeiting on its e-commerce platforms.
Alibaba hopes to prevail in renewed suit
When the regulatory information was revealed—four months after the IPO—Alibaba stock plunged.
The lawsuit was dismissed last year by a lower court, but the appeals court decided to bring it back so that Alibaba could prove that its IPO was above board. Alibaba expressed disappointment with the decision of the appeals court, but the company still hopes to prevail in the renewed lawsuit.
Counterfeiting stain
Alibaba doesn't deny that some unscrupulous merchants take advantage of its popular platforms to sell counterfeited products, thereby infringing upon other vendors' intellectual property rights. In recent times, the company has stepped up its efforts to rid its platforms of counterfeiters, and it's been leveraging technology (QQQ) to identify and remove counterfeited listings.
Notably, such counterfeiters have not only given Alibaba a bad name but have also caused it to lose customers, undermining its competition against rivals such as JD.com (JD) and Amazon.com (AMZN).
According to the IACC (International Anti-Counterfeiting Coalition), counterfeiting is a serious global problem, with the sale of counterfeit goods estimated to have hit ~$1.8 trillion in 2015.