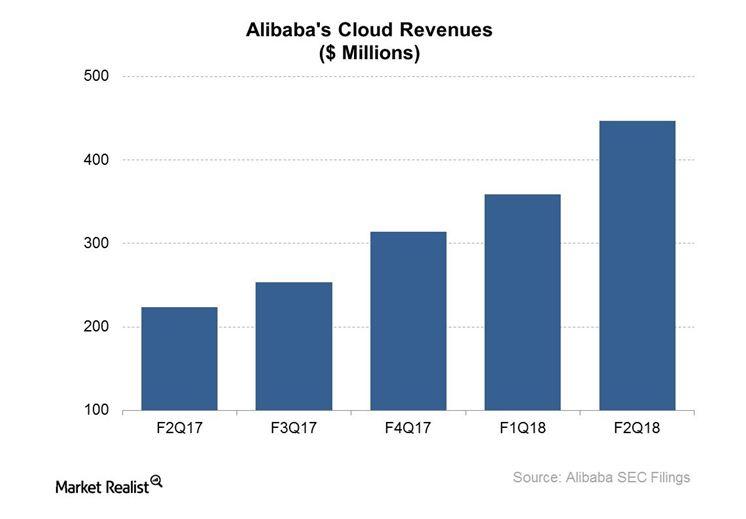 Alibaba to Open Its First Cloud Data Center in India
Empowering Indian enterprises
Alibaba (BABA) is extending its cloud computing coverage with a new cloud data center in India (INDA) in January 208. The data center would be based in Mumbai and offer local clients a range of cloud computing services and solutions.
Alibaba views the decision to operate a local data center in India as a way to empower local enterprises so they could expand their businesses beyond borders.
"This continues our commitment to India, helping it to develop trade opportunities with other markets in the region and beyond," said Alibaba Cloud's CEO, Simon Hu.
Article continues below advertisement
Alibaba's cloud regions
Stage set for more competition with Amazon
Alibaba's Indian data center could spark more competition with Amazon (AMZN), which is also investing heavily to grow its operations in India. Amazon plans to spend $5.0 billion to build its business in India.
While Amazon is primarily investing in e-commerce in India, it hopes these investments would also open markets for its cloud computing services in the country. Amazon is the world's leading cloud computing vendor, according to Synergy Research.
In 3Q17, Alibaba grew its cloud revenues faster than rivals Amazon and Microsoft (MSFT). While cloud sales at Alibaba grew 99.0% YoY (year-over-year) in the quarter, Amazon and Microsoft saw their cloud sales grow 42.0% and 90.0% YoY, respectively.