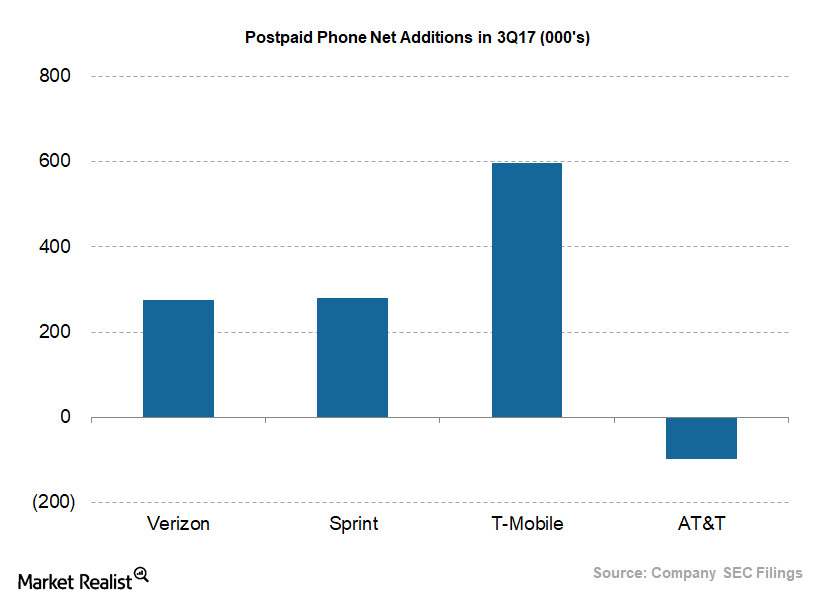 Why the Sprint and T-Mobile Merger Talks Were Called Off
The T-Mobile-Sprint merger talks
T-Mobile (TMUS) and Sprint (S) issued a joint press release on November 4, 2017, to announce that they had ceased talks about merging because they were unable to find mutually agreeable terms. The merger talks between T-Mobile and Softbank Group (of which Sprint is a subsidiary) have come to a standstill primarily due to a disagreement over the ownership of the combined entity.
Softbank wanted a better valuation and greater control, while T-Mobile's parent company, Deutsche Telekom, was eyeing a controlling stake after the merger.
Article continues below advertisement
The history of the Sprint-T-Mobile merger
This was Sprint's and T-Mobile's second attempt to merge after another deal failed to materialize in 2014. In the past, during the Obama administration, Sprint had attempted to merge with T-Mobile, but the regulating authorities noted that they would not entertain such a partnership.
After the denial, both the wireless behemoths took different roads to grow their individual customer base.
However, both Sprint and T-Mobile have a common aim: to come close to the two large telecoms, AT&T (T) and Verizon Communications (VZ). In calendar 3Q17, T-Mobile added 595,000 postpaid phone net customers, while Sprint added 279,000 postpaid phone net customers.