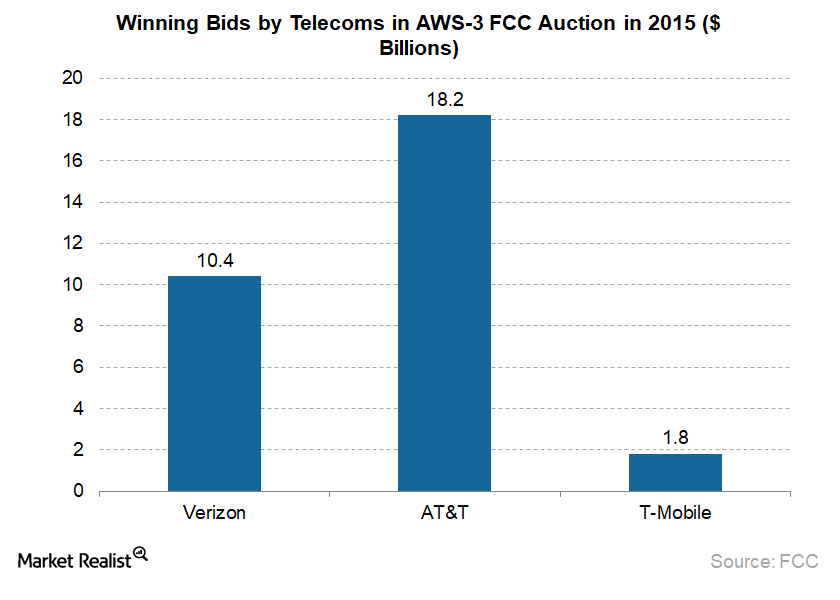 What Are AT&T's 5G Technology Plans?
AT&T on 5G plans
AT&T (T) has been focusing on its 5G (fifth-generation) technology, as the company anticipates 5G services to boost wireless data speeds significantly. Additionally, the 5G technology is expected to improve the latency and capacity of the existing 4G LTE (long-term evolution) path. The next-gen 5G network is designed to be faster than any other standard wireless network available these days. Also, 5G-enabled mobile devices are likely to last longer than 3G or 4G devices. In fact, 5G technology will be essential for growth in Internet-connected devices, popularly known as the Internet of Things (or IoT).
Article continues below advertisement
Therefore, AT&T is aggressively expanding 5G services in over 20 markets by the end of 2017. The company is also conducting trials of DIRECTV Now over fixed 5G wireless in Indianapolis and Austin. The tests in Austin resulted in a download speed of 1 Gbps (gigabit per second), which is much better than the currently available standard 4G LTE network.
AT&T holds leading position in 5G space
AT&T competes with rivals Verizon (VZ) and T-Mobile (TMUS) in the 5G market. The telecom behemoth has also offered a higher price than its competitors to gain a spectrum advantage in the past. In 2015, during the AWS-3 spectrum auction, AT&T made the highest bid to acquire spectrum worth $18.2 billion. On the other hand, Verizon acquired spectrum worth $10.4 billion, and T-Mobile acquired spectrum worth $1.8 billion, as can be seen in the above graph.