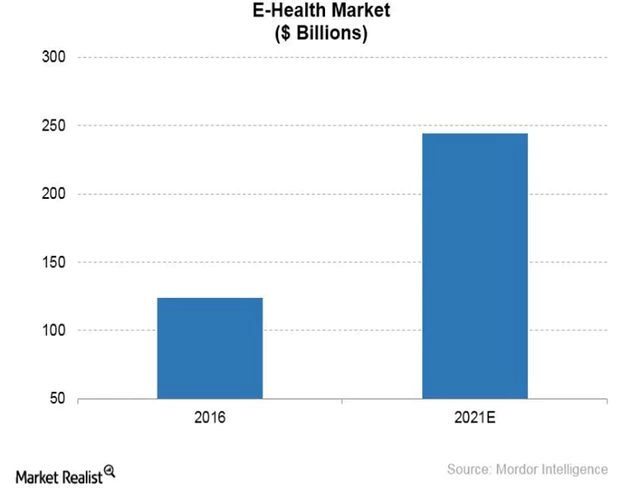 Why Fitbit Is Focusing on Health and Fitness
Focus on several health conditions
Fitbit's (FIT) vision is "To Make Everyone in the World Healthier." In order to achieve this goal, Fitbit is focusing on health conditions such as diabetes, sleep disorders, mental health, and heart health. The firm believes that these conditions impact millions of people who are currently unaware of diagnosis and symptoms.
Fitbit has estimated that these health conditions will contribute to ~$800 billion in healthcare spending in the US (SPY).
Interestingly, such conditions can be negated by regular exercise, physical activity, reduction in stress levels, improved sleep quality, and diet management. For this reason, Fitbit has made several partnerships to extend its reach in the healthcare ecosystem.
Article continues below advertisement
Partnership with Dexcom
This September Fitbit announced that it has partnered with Dexcom to monitor glucose levels on the Fitbit Ionic. Meanwhile, Fitbit has been selected by the FDA (US Food and Drug Administration) as one of nine companies to participate in a program meant to speed up the development of digital therapeutics and new digital health applications. This is expected to create demand for devices as well as unlock non-device revenue streams for Fitbit.
Fitbit's devices were the most popular wearable health devices used in over 400 published research studies. The firm's management also stated that its devices were the primary choice for enterprise and healthcare companies.
At the end of 3Q17, Fitbit has over 1,300 enterprise customers and includes 70 Fortune 500 companies. Approximately 6.8 million Fitbit users have connected their data to health programs.
A Grand View research report notes that global connected health and the wellness devices market are expected to reach $612 billion by calendar 2024. The shift in consumer preference toward healthier lifestyles is expected to drive demand for wearable medical devices and remote patient monitoring systems.