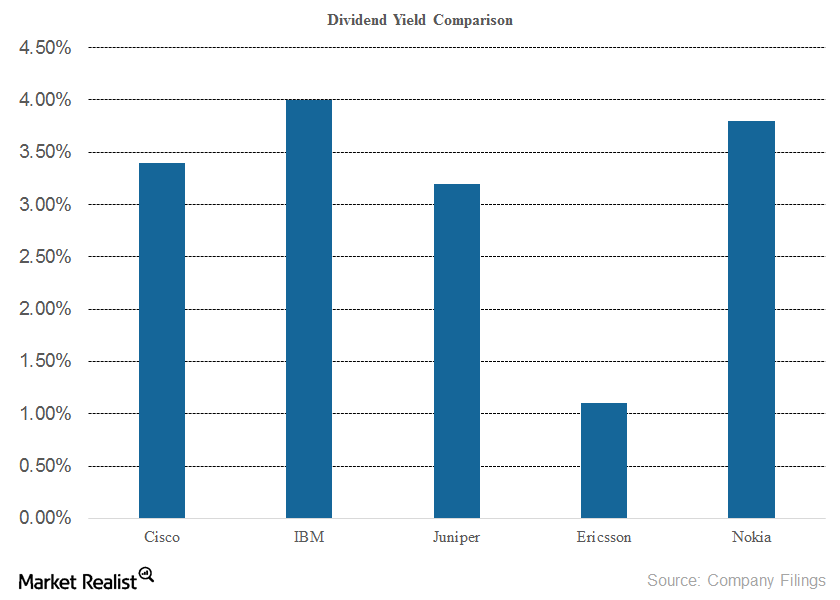 How Cisco's Applications Segment Could Perform in Fiscal 1Q18
Applications revenues up 3%
Cisco Systems' (CSCO) Applications segment consists of the collaboration and other products subsegments, which include IoT (Internet of Things) and analytics. In fiscal 2017, the Applications segment generated revenues of $4.6 billion—a rise of 3% YoY (year-over-year), compared with its revenues of $4.4 billion in fiscal 2016. Applications revenues rose 9% YoY in fiscal 2016 and 6% YoY in 2015.
Article continues below advertisement
Cisco leads collaboration market
According to Synergy Research Group, Cisco increased its market share in the collaboration space and accounted for over 15% of the market at the end of calendar 4Q16. Tech giant Microsoft (MSFT) took the second place with a share of 12.5%, followed by IBM (IBM) at 4%. For fiscal 2016, Avaya beat IBM and was the third-largest player in this market.
Synergy Research stated that Cisco increased its market share through growth in premise-based solutions and by maintaining revenues in the hosted-cloud segment. Cisco has a share of over 25% in premise-based collaboration and accounts for ~6% of the hosted-cloud segment.
Notably, the other major players in this space include AT&T (T), Citrix, Verizon Communications (VZ), ALE, UNIFY, Mitel, and Polycom.
The total revenues from collaboration were estimated at $9 billion in 4Q16. While revenues from the hosted-cloud space rose 9% YoY (year-over-year) in 2016, premise-based systems saw a fall of 4%. SG Research expects teamwork application systems to be a high-growth area.