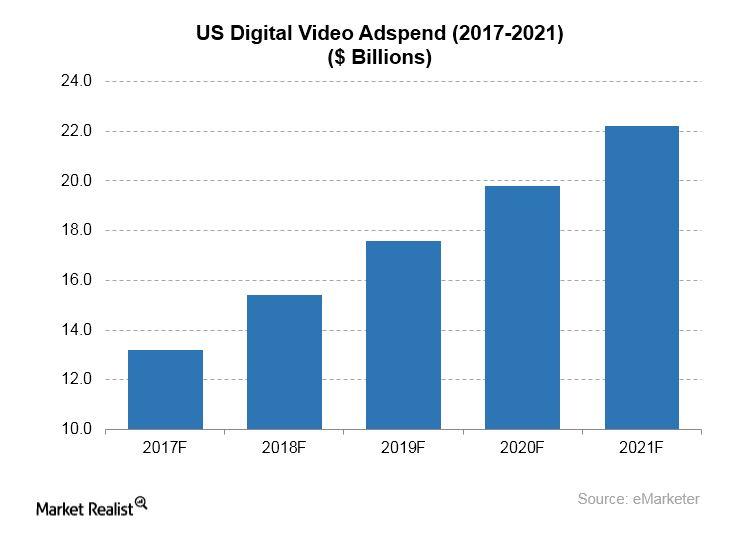 Chart in Focus: The Health of Twitter's Balance Sheet
$4.3 billion in cash balance
Twitter (TWTR) closed 3Q17 with a stronger balance sheet than when it started the quarter. The company's balance sheet at the end of 3Q17 showed total assets of $7.1 billion, up from less than $7.0 billion in 2Q17 and $6.7 billion in 3Q16.
The increase in Twitter's assets in 3Q17 was partly driven by an increase in its cash balance. Twitter exited with a cash balance of $4.3 billion, indicating an increase of about $200.0 million over 2Q17. Twitter's cash balance has increased steadily in each of the last five quarters.
The cash balances of Alphabet (GOOGL), Facebook (FB), and Yelp (YELP) increased by $5.6 billion, $2.8 billion, and $47 million, respectively, between 2Q17 and 3Q17. Snap's (SNAP) cash balance decreased $500.0 million during the same period.
Article continues below advertisement
Twitter's debt increased
As Twitter's assets increased in 3Q17, the company's debt also rose during the quarter. The company was carrying total debt of $1.8 billion at the end of the quarter, compared with debt of $1.7 billion at the end of 2Q17.
Alphabet was carrying debt of $4.0 billion at the end of 3Q17, almost unchanged from the previous quarter. The balance sheets of Facebook, Snap, and Yelp carried no debt at the end of 3Q17.
Investment in video content
With a strong balance sheet, Twitter would be in a position to continue pursuing its goal of making its social media site the go-to destination for live videos. Twitter noted that it inked 30 new live video deals in 3Q17. The company is working to increase its share of digital video advertising spend, which is expected to reach $22.2 billion in the US (SPY) by 2021.