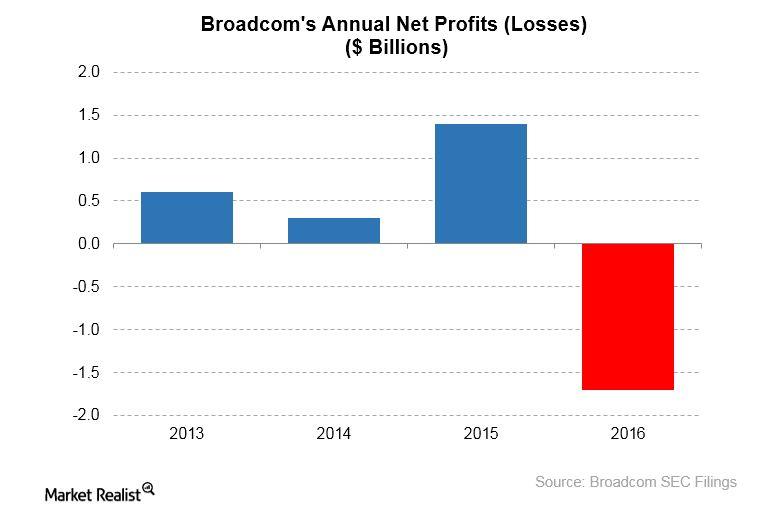 Why Broadcom Wants to Relocate Its Corporate Office to the US
Enhancing shareholder value
Broadcom Ltd (AVGO) recently announced that it plans to shift its official corporate residence to the US from Singapore. Broadcom is currently incorporated in Singapore, although it maintains dual corporate headquarters in Singapore and the US (SPY).
Broadcom's management believes that the US presents the best place for the company to create more value for its shareholders. On this basis, the company intends to relocate its headquarters to the US.
Article continues below advertisement
Corporate tax reform
Broadcom's intention to redomicile in the US comes a time when the White House is seeking to reform the corporate tax code with the aim of cutting tax rates. Broadcom's CEO, Hock Tan, cited the proposed corporate tax reform as a potential advantage for Broadcom in being domiciled in the US.
"We expect the tax reform plan effectively to level the playing field for large multinational corporations headquartered in the United States and to allow us to go all in on U.S. redomiciliation. However, we intend to redomicile to the United States even if there is no corporate tax reform," Tan noted in a statement posted by Broadcom.
Opportunity to boost profitability
Apple (AAPL), AT&T (T), and Verizon (VZ) are among the large US corporations whose executives have suggested that they favor US corporate tax reform that would lead to a lower tax rate.
For Broadcom, a lower tax rate in the US could open up an opportunity to pare expenses, potentially leading to improvement in the company's profitability. Broadcom posted a net loss of $1.7 billion in fiscal 2016, while Analog Devices (ADI) posted a net profit of $861.7 million in the same period.