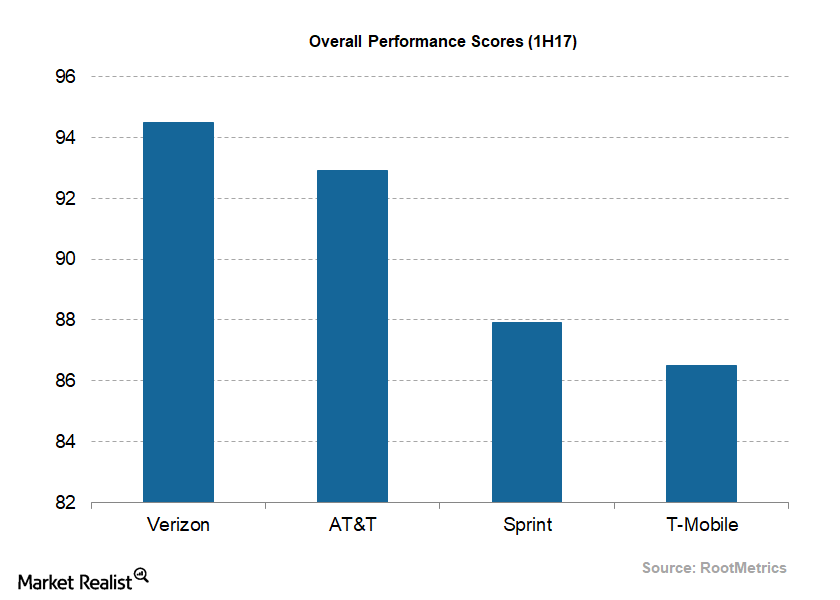 Why AT&T Is Counting on Network Virtualization
AT&T's network performance
The network performance of a telecommunication company plays a vital role in customer retention. AT&T's (T) postpaid phone churn rate improved year-over-year (or YoY) to 0.84% in 3Q17 from 0.90% in 3Q16.
This is beneficial for AT&T primarily because its smaller competitors Sprint (S) and T-Mobile (TMUS) have worked to attract users from AT&T and Verizon (VZ).
AT&T has spent approximately $14.0 billion on Project Velocity IP (or VIP), a program directed at enhancing its wireless and wireline broadband infrastructure. Also, the telecom company is concentrating on SDN (software-defined networking) and NFV (network function virtualization) technologies to enhance its network.
Currently, AT&T can virtualize about 45% of its network functions with a goal of reaching 55% by the end of 2017. Its long-term goal is ~75% by the end of 2020.
Article continues below advertisement
RootMetrics
According to RootMetrics' 1H17 RootScore report, at the national level, AT&T ranked second in five of six network performance segments: overall performance, call performance, network reliability, data performance, and speed performance.
AT&T shared the top spot in its text performance segment. For the eight consecutive test periods, AT&T has remained a strong number-two performer behind Verizon, according to the same report.
AT&T earned a score of 92.9 for overall network performance, outranking Sprint's (S) score of 87.9, Verizon's (VZ) score of 94.5, and T-Mobile's (TMUS) score of 86.5.