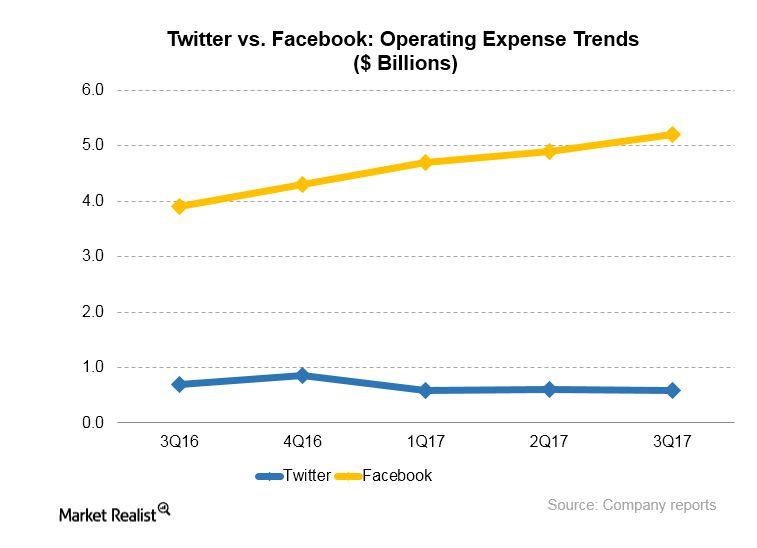 Ad Transparency for Twitter and Facebook
Pressure for more ad transparency
Twitter (TWTR) and Facebook (FB) have recently announced that they are taking internal measures to make their advertising practices more transparent. This comes as US (SPY) social media companies (QQQ) have come under fire for allowing Russian entities to run advertisements on their platforms, which were intended to influence the outcome of the 2016 US presidential election.
In response to the issue of Russia meddling in US election, some US lawmakers have proposed legislation that would require online advertising companies such as Twitter, Facebook, and Google (GOOGL) to disclose more information about ads that run on their platforms.
Article continues below advertisement
Twitter creating an ad transparency center
Amid the growing pressure for more online advertising transparency, Twitter recently pledged more transparency for its ads. The company noted that it would set up a transparency center to show the details of all ads that run on its platform.
Twitter's transparency center would reveal how long a campaign has run, who is funding the campaign, and how much the sponsor of the campaign has spent on Twitter ads in total.
Facebook recently said that it was stepping up policing of its platforms to ensure safety and security for its users as well as to avoid controversies with authorities. Russian entities are said to have purchased ads on Facebook to try to influence US voters in the runup to the 2016 presidential election.
Impact on costs and profitability
As Twitter and Facebook move to enhance the safety, security, and transparency of their platforms, their costs and expenses could rise. Facebook noted that increased spending on these efforts would also impact its profitability.