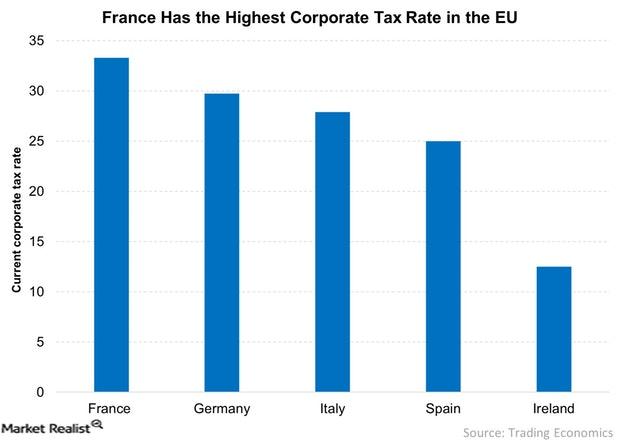 Why EU Is Now Targeting Amazon over Back Taxes
By Sanmit Amin

Oct. 10 2017, Updated 12:37 p.m. ET
Luxembourg to recoup ~$300 million from Amazon
The EU (European Union) has ordered Luxembourg on Wednesday, October 4, to retrieve ~250 million euros in back taxes from Amazon.com (AMZN), following an investigation into a special tax deal eleven years ago.
But the tax payment will be barely 10% of Amazon's net profit in 2016—$2.4 billion on revenues of $136 billion.
The EU's leading antitrust regulator, Margrethe Vestager, has taken several swipes at the US tech sector in recent years. Last year, Vestager fined Apple (AAPL) a whopping 13 billion euros (around $15.5 billion) on the grounds that it had profited from preferential tax treatment from Ireland (EIRL), which has one of the lowest corporate tax rates in the region.
McDonald's (MCD) is another US company in Vestager's radar. While the decision is pending, Vestagar said that Luxembourg may have granted the company a beneficial tax treatment, breaching EU law.
Article continues below advertisement
More tax pain for US companies on the way?
Recently, many European countries, led by France, have asserted that they wanted big digital companies to be taxed based on where they generated revenues—instead of where they book profits. Their argument is that these companies have benefitted too much from their current arrangement, which has helped them minimize their tax liabilities by using affiliates based in low-tax EU economies like Ireland.