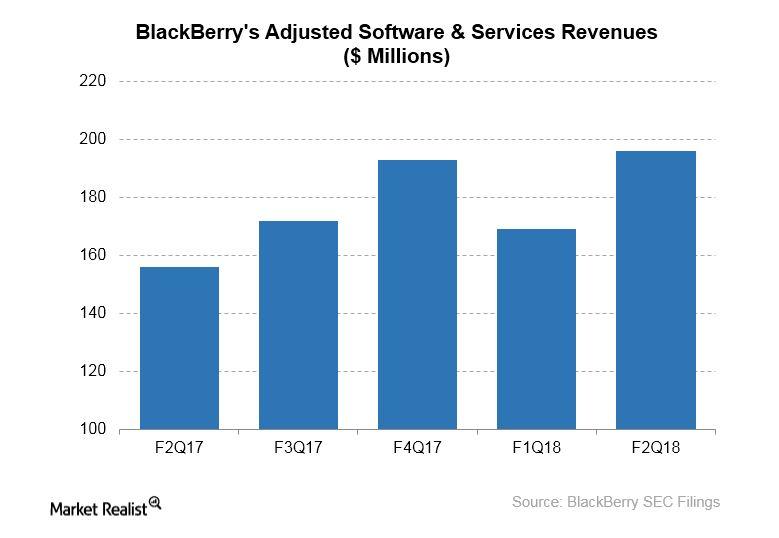 Why Blackberry Moved to the New York Stock Exchange
BlackBerry's ticker changes to "BB" from "BBRY"
BlackBerry's (BB) transformation runs deeper than just shifting its focus from hardware to software and services. The company's transformation also involved identity restructuring. Since October 16, 2017, BlackBerry stock has been trading on the NYSE (New York Stock Exchange) with "BB" as its ticker. Before this, BlackBerry stock was trading on the NASDAQ (NASDAQ Global Select Market) under the ticker symbol of "BBRY."
Article continues below advertisement
Joining customers and partners
Why did BlackBerry switch from the NASDAQ to the NYSE? The move was inspired by a need to raise the company's profile and strengthen the value of the brand. Here's how BlackBerry CEO John Chen put it in a company announcement:
"Many of the world's greatest brands, including a large number of our customers and partners, are listed on the NYSE, and we look forward to joining them. As we continue to advance our growth strategy, we believe that our partnership with the NYSE will further raise the profile of our company and strengthen the value of our BlackBerry Secure brand."
BlackBerry bets on software sales
As it had lost ground to rivals such as Apple (AAPL) and Samsung (SSNLF) in the global handset market, BlackBerry identified software and services as its best bet for growth. Apple and Samsung were the top smartphone vendors in 2016, each claiming more than an 18% share of the global market in the last quarter of the year.
In fiscal 2Q18 (the quarter ended August 31, 2017), BlackBerry reported record software and services revenue of $196 million, up about 34% year-over-year. The growth in software sales is viewed a validation of BlackBerry's decision to dedicate its efforts and resources to the software business. As part of its software business building, BlackBerry recently unveiled new software partners in Japan (EWJ) and India (INDA).