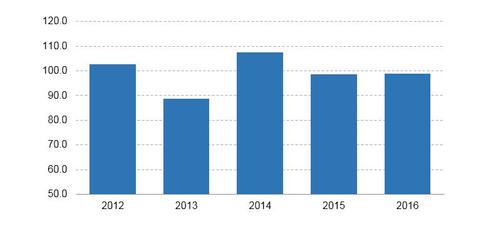 Why Verizon Is Discontinuing Legacy Services
By Ruchi Gupta

Oct. 31 2017, Updated 6:33 a.m. ET
Discontinuing legacy services
Verizon (VZ) has reportedly sought permission from regulators to discontinue some of its legacy services across several states in the US (SPY). The legacy voice and low-speed data services that Verizon intends to end include Voice Grade Service, Digital Data Service, and WATS Access Line Service. The carrier has earmarked at least four legacy interstate services for discontinuation subject to regulatory approval.
Seven states including New York, Delaware, New Jersey, and Pennsylvania will be affected by the discontinuation of Verizon's four legacy voice and low-speed data services.
Article continues below advertisement
Decreased demand
Verizon doesn't expect significant disruptions to its customers following the shutdown of these legacy services. Only about ten wholesale customers and 67 retail customers use the legacy services in the areas where Verizon intends to end the services. The decreased demand for these legacy services is what is causing Verizon to discontinue them.
In its letter to the FCC (Federal Communications Commission) requesting permission to discontinue the legacy services, Verizon stated, that in place of the outdated services, it has alternative retail and wholesale services for the customers that would be affected. The alternative services include fiber-based offerings such as Fios Internet and Private Internet Protocol Service.
Potential opportunity to cut costs
Ending these outdated services could reduce Verizon's costs, which could leave more cash available to invest in more important projects such as network modernization. Given the rise of mobile video, Verizon and peers AT&T (T), T-Mobile (TMUS), and Sprint (S) are scrambling to upgrade their networks to cope with the strong traffic demand.
Thus, some of these carriers are working with telecom equipment vendors Nokia (NOK) and Ericsson (ERIC) to test 5G networks, while others are building up their spectrum portfolio in preparation for 5G rollout.