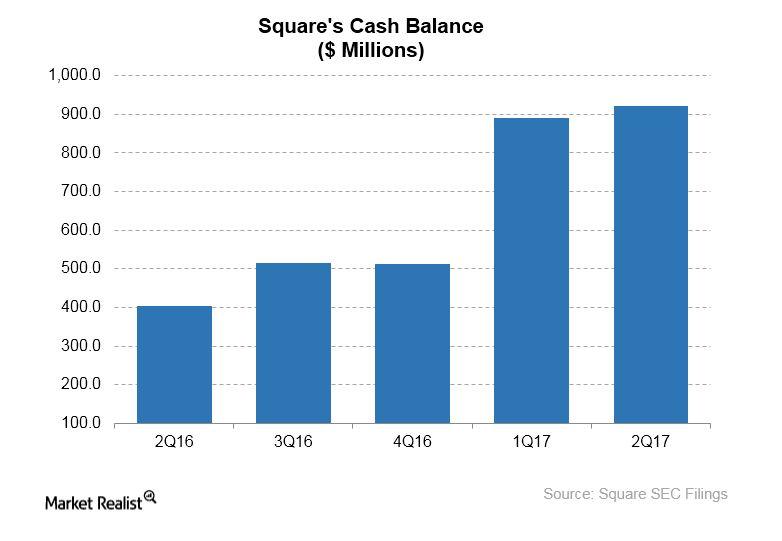 Square Invests in Eventbrite as Online Ambitions Grow
Square puts $25 million towards Eventbrite
Square (SQ) recently invested $25 million in San Francisco-based event ticketing platform Eventbrite, marking another step in its push into online commerce. It said that it made the investment to support Eventbrite's vision to power the largest platform for live experiences.
Square ended 2Q17 with a cash balance of $920.3 million, up from $891.3 million in the prior quarter, thus implying financial flexibility to make strategic investments. In 2014, Eventbrite raised $60 million, and it was valued at $1.2 billion. Other investors in Eventbrite include Tiger Global Management, Sequoia Capital, and T. Rowe Price.
Article continues below advertisement
Gross ticket sales this year
Eventbrite operates an online platform for event organizers to plan, promote, and sell tickets to events. Eventbrite also provides tools for event organizers to publish across social media networks such as Facebook (FB) and Twitter (TWTR) directly from the platform to drum up publicity for their events.
According to a Bloomberg report, Eventbrite processes between 2.0 million and 3.0 million tickets each week. This year, the company is on track to facilitate over $4.0 billion in gross ticket sales. Event organizers that use Eventbrite's platform to sell tickets include the Tribeca Film Festival and Maker Faire.
Square to process payments for Eventbrite
In addition to taking a stake in Eventbrite, Square will also process payments for the ticketing platform. Square will handle online, mobile, and in-person payments for Eventbrite in the countries where its service is available. In addition to the United States (SPY), Square operates in Canada, Australia, and the United Kingdom (EWU).