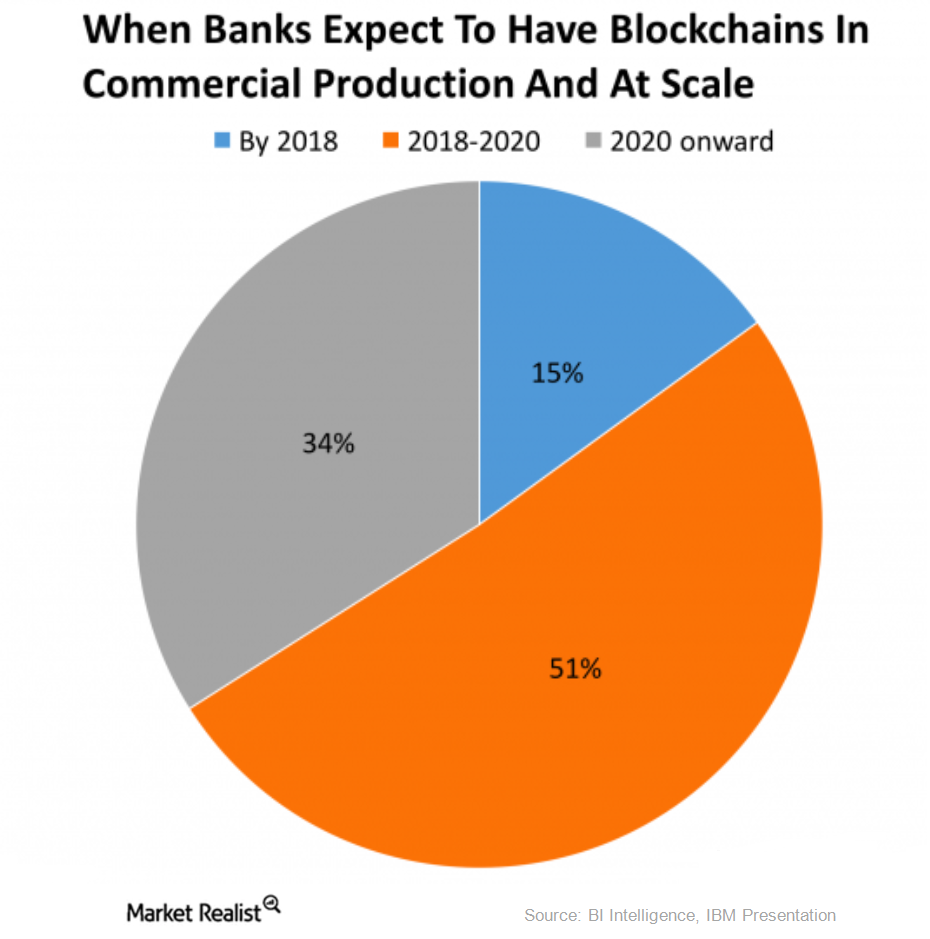 IBM: A Leader in Blockchain Technology
By Anne Shields

Oct. 12 2017, Updated 9:12 a.m. ET
IBM emerged as the most preferred player in deployment of blockchain
Last month, Juniper Research released its report on blockchain technology, which positioned IBM (IBM) as a leader in this space. Juniper Research conducted a Blockchain Enterprise Survey, which included responses from approximately 400 "company founders, executives, managers and IT leaders."
The survey results showed that of the 43% of the enterprises that are either in the planning process—or who are already deploying blockchain technology ranked IBM as their preferred choice. Microsoft (MSFT) ranked second and was preferred by 20% of the respondents.
Article continues below advertisement
Interest and deployment is mounting in blockchain technology
Close to 67% of the respondents shared that they had invested more than $100,000 by the end of 2017, while 91% of them confirmed that they plan to spend at least the same amount this year.
These results show that the initial investments in blockchain technology would have yielded positive results. This information was encouraging for companies to invest further in this space and pursue more extensive integrations and trials. The study confirmed these findings.
IBM's spending on R&D, as well as its focus on initiatives such as Hyperledger, helped it achieve this ranking in the blockchain space. IBM's focus also covers its considerable number of blockchain customers across an array of verticals and segments, including asset tracking and banking,
Hyperledger, a Linux open source project, is a collective effort to accelerate blockchain technology. Apart from IBM, Intel (INTC), CME Group, JPMorgan Chase (JPM), and DTCC are other collaborators in this project.