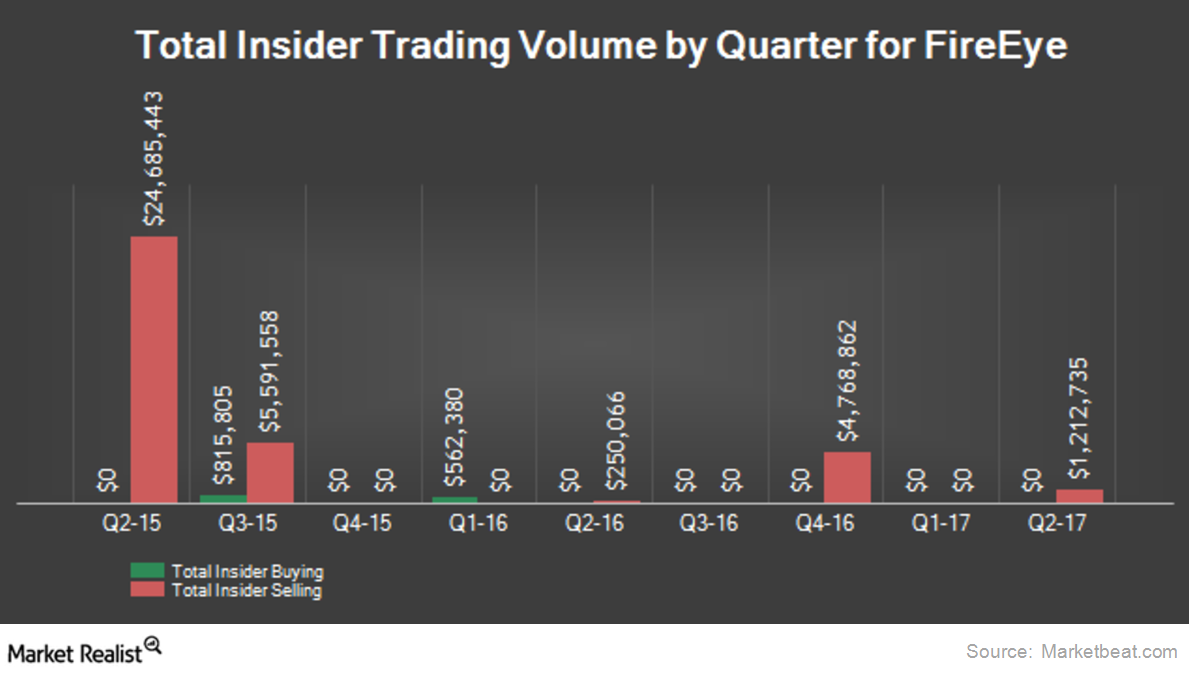 FireEye's Technical Indicators and What They Could Mean
FireEye's RSI
FireEye's (FEYE) 14-day RSI (relative strength index) level is 45, indicating that the company's stock is neither overbought nor oversold.
RSI is one of the most widely used technical indicators, measuring the recent performance of a stock with respect to its price history. An RSI figure of more than 70 indicates that the company's stock might fall soon, as it has been overbought, while an RSI figure below 30 suggests that the stock could rise soon, as it's been oversold.
FireEye's ATR (average true range) value is ~0.45. Traders use ATR to identify periods of low and high volatility for a stock. High ATR or high volatility is seen during downtrends, while low ATR or low volatility is usually witnessed during a stock's upward trend.
Remember, high volatility indicates large stock price fluctuations in the market, while low volatility signals a market that is in a trading range. ATR is helpful in making investment choices that are aligned with a stock's risk profile.
Article continues below advertisement
FireEye's ATR and volatility
FireEye stock has a beta of ~0.57, which indicates the stock's lower volatility compared with the overall market. When a beta is lower than 1.0, a stock is usually viewed as relatively less volatile than the overall market.
Notably, investors interested in the cybersecurity space can gain exposure by investing in the PureFunds ISE Cyber Security ETF (HACK). HACK invests in 40 cybersecurity companies, including FireEye, Fortinet (FTNT), Symantec (SYMC), Cisco Systems (CSCO), and Palo Alto Networks (PANW).