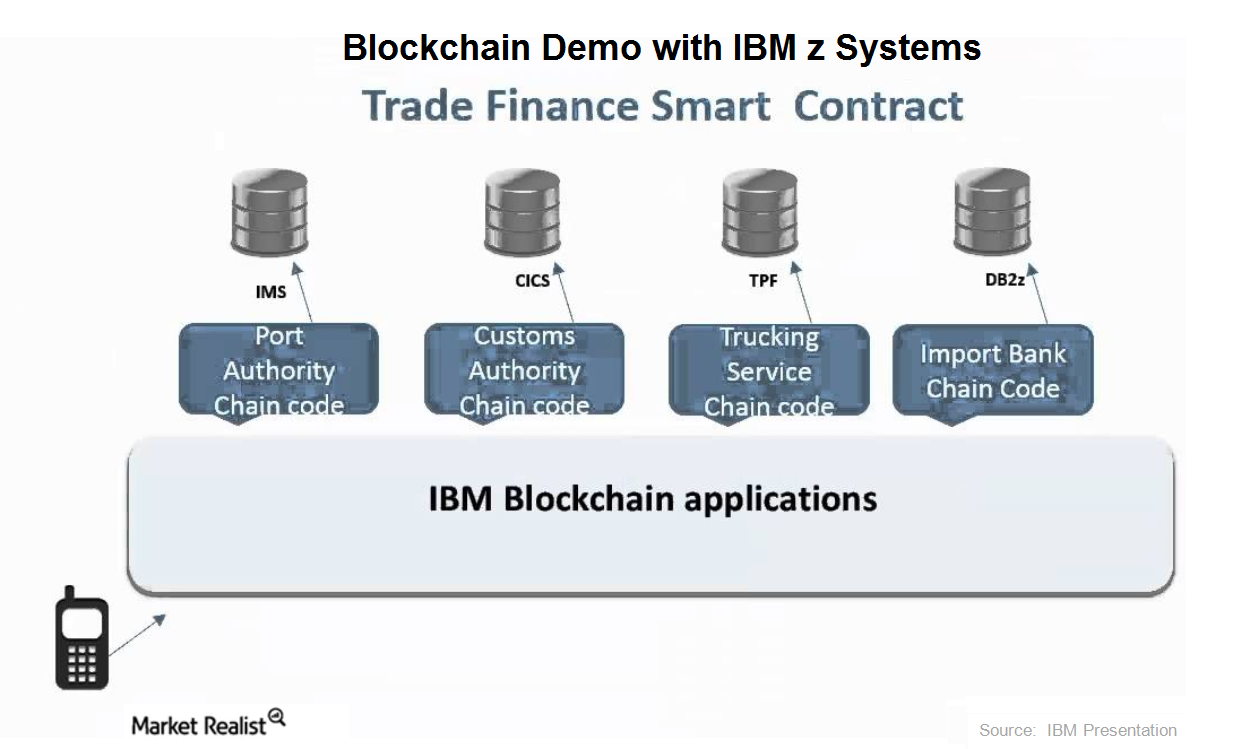 Chart in Focus: IBM's Partnership for Blockchain Trade Finance
By Anne Shields

Oct. 12 2017, Updated 10:39 a.m. ET
IBM's trade finance blockchain platform: Batavia
Earlier in this series, we discussed IBM's (IBM) leadership position and dominance in the blockchain technology space. The Financial Times reported that in the week ended October 6, IBM and UBS Group AG teamed up with Bank of Montreal, Commerzbank AG, Erste Group Bank AG, and CaixaBank SA to build a new global platform called Batavia. Batavia is based on blockchain technology for trade finance.
Batavia would help banks and their customers automate the trade finance process, which is highly manual and paper-based. Batavia would enable parties to track transactions from when shipments leave a port to when they reach their destination.
In trade finance, exporters and importers are provided funding and other services by banks to facilitate and fuel commerce. To understand how trade finance would benefit from the adoption of blockchain technology, let's understand the relationship of this technology and digital currency.
Bitcoin, the world's first decentralized digital currency, has its foundation in blockchain technology. Cryptocurrency is an encrypted digital currency, which works independently of any regulatory authorities or banks.
Article continues below advertisement
Blockchain technology's growing presence in various sectors
Sharing her thoughts on blockchain technology's use in trade finance, Marie Wieck, general manager at IBM Blockchain, said, "Trade finance is a perfect use case because there are so many participants in a trade ecosystem especially when you talk of global trade."
Nestle, Unilever, and Walmart (WMT) are among the prominent food and retail companies that are working with IBM on a different blockchain project to track food supply chains.