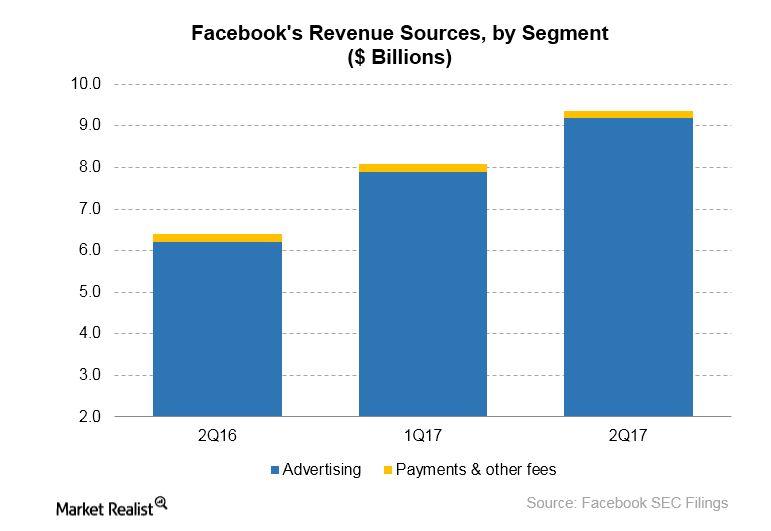 A Facebook Move Worth Watching
By Ruchi Gupta

Nov. 20 2020, Updated 3:29 p.m. ET
Facebook secured P2P patent in Australia
The move by Facebook (FB) to patent a P2P (peer-to-peer) payment idea in Australia is a development worth watching closely.
According to a report by Australian Financial Review, Australia recently granted Facebook a patent that allows the company to launch a P2P payment service based on its Messenger app.
Messenger and WhatsApp are two of Facebook's more popular messaging apps, with each boasting more than 1.2 billion monthly active users. In contrast, Twitter (TWTR) has only around 330.0 million monthly users.
Article continues below advertisement
Facebook showing an appetite for payment venture
Facebook already supports payments within Messenger and its flagship Facebook app. The company launched a payments feature for the two apps in the US (SPY) in 2016 in partnership with PayPal (PYPL).
The move to patent a P2P idea in Australia also shows Facebook's growing interest in the digital payments business.
Why digital payments?
As much as Facebook and Alphabet's (GOOGL) Google are two of the powerful players in the online advertising industry, the market is crowding rapidly, and there's a growing need for companies to reduce their overreliance on advertising sales. The above chart shows how Facebook's wealth is closely tied to advertising.
To diversify its revenue streams, Facebook has ventured into the hardware business with a VR (virtual reality) headset under the Oculus brand. Aside from hardware, digital payments are another promising market for Facebook as it seeks to drive revenue diversification.
As such, the P2P patent secured in Australia appears to be part of Facebook's revenue diversification scheme.