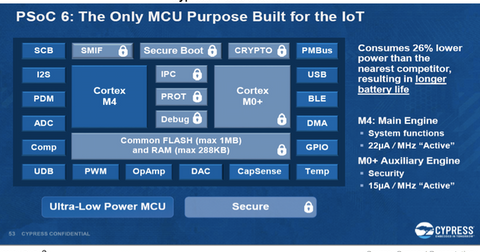 Will Dish Network Be Able to Build Out Its Spectrum?
By Shirley Pelts

Sep. 6 2017, Updated 2:37 p.m. ET
Dish's spectrum build-out strategy
Earlier this year, Dish Network (DISH) was the second-largest buyer at the FCC's 600 MHz auction, spending $6.2 billion. Since 2008, Dish has invested ~$5 billion in acquiring spectrum licenses. Dish Network also holds spectrum licenses for the AWS-4 (Advanced Wireless Services) and H-Block spectrums.
According to FCC guidelines, a spectrum license can be revoked if a company fails to provide wireless service to at least 40% of the population in a particular geographic area during a stipulated time. Dish discussed its spectrum build-out strategy during its 2Q17 earnings call on August 3.
Article continues below advertisement
Dish has stated that it plans to build out a narrow-band network by March 2020. It added that it would prefer to build out the 600 MHz spectrum as a connectivity network or an IoT (Internet of Things) network. Dish Network is focused on building out a nationwide connectivity network, which parallels T-Mobile's (TMUS) current focus.
However, Dish's 600 MHz spectrum on a nationwide basis is not currently available to the company due to litigation. We'll discuss this litigation in greater detail in the next part of this series.
Cypress Semiconductors is eyeing IoT
IoT is considered to be the next big thing in the connectivity business and many companies are pursuing it. Semiconductor company Cypress Semiconductors (CY) is also eyeing this market.
According to a report from IC Insights, the IoT semiconductor market is expected to be worth $30 billion by 2019, reaching $1 billion by 2019. The smartphone segment is expected to grow the fastest. Earlier this year, Cypress launched its PSoC 6 (programmable system on chip) and two new 802.11ac wireless solutions for the IoT market.