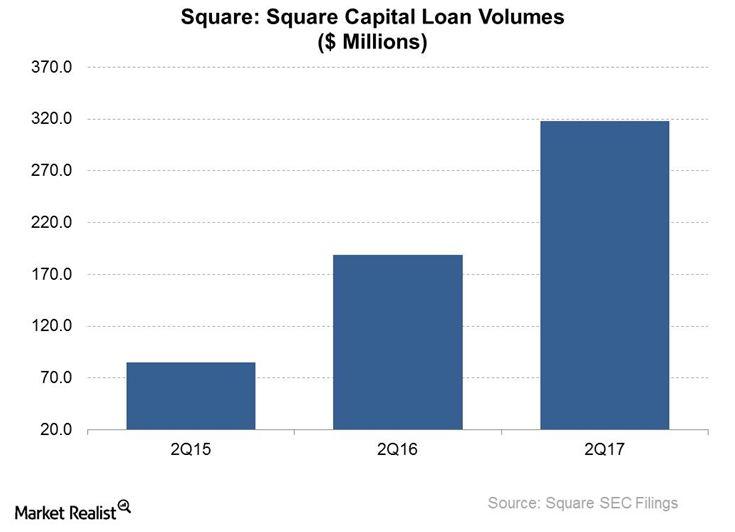 Why Square Is Entering the Bank Business
By Neha Gupta

Sep. 26 2017, Updated 3:14 p.m. ET
Industrial bank charter
Square (SQ), the other company run by Twitter (TWTR) CEO Jack Dorsey, has sought regulatory approval to be allowed to operate a special kind of bank called an industrial loan corporation, or simply an "industrial bank."
Square's bank unit will be called Square Financial Services (or SFS), the Wall Street Journal reported. SFS will be based in Utah. The bank unit will be capitalized with $56 million in cash. The industrial bank charter that Square is seeking will allow the company to supply loans and offer deposit account services to small businesses. Thus, SFS is viewed as an expansion of Square's existing credit operation called Square Capital.
Article continues below advertisement
Over $1.8 billion in small loans supplied
Square Capital has distributed more than $1.8 billion in loans to over 140,000 merchants since its inception in 2014. In 2Q17, Square Capital loan volumes rose at 68% year-over-year to $318 million. The chart above shows how Square Capital loan volume has grown over the last few quarters.
Square reports revenue from its credit arm, Square Capital, under the Subscription/Services segment. Revenue in this segment rose 99% year-over-year to $59 million in 2Q17. Thus, the segment was the second-largest contributor to Square's top line after the Transaction segment.
Square Capital competitors
In the business of supplying alternative financing to merchant customers, Square competes with PayPal (PYPL), Amazon (AMZN), and LendingClub (LC). PayPal says it has distributed $3.0 billion in small business loans through its credit arm, while Amazon says it has supplied more than $2.5 billion in credit to its merchant clients.