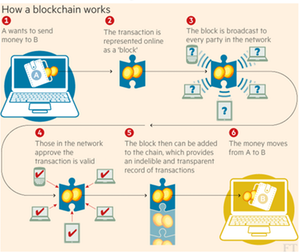 Why NVIDIA Sees a Growth Opportunity in Blockchain and Cryptocurrency
By Puja Tayal

Updated
NVIDIA has a different take on cryptocurrency
NVIDIA's (NVDA) and Advanced Micro Devices' (AMD) stock prices are correlated to cryptocurrency prices because the two companies' GPUs (graphics processing units) are used by crypto miners that mine currencies. While AMD and several analysts believe that gains from cryptocurrency are short-lived, NVIDIA has a different take.
In the company's fiscal 2Q18 earnings call, NVIDIA CEO (chief executive officer) Jen-Hsun Huang stated that cryptocurrency and blockchain are here to stay. Huang expects this market to grow as more currencies pop up all the time, opening a whole new market for GPUs.
NVIDIA wants tap this market by offering a special coin-mining SKU (stock keeping unit), a cost-effective basic GPU that meets the needs of cryptocurrency miners. These crypto cards would not be competitive with NVIDIA's gaming GPUs.
Article continues below advertisement
These same crypto cards helped NVIDIA generate revenue of $150 million in fiscal 2Q18. At the Citi Global Technology Conference, NVIDIA CFO (chief financial officer) Colette Kress stated that there's a probability that crypto card sales might have peaked in fiscal 2Q18 and that this growth may not be replicated in coming quarters. But there will still likely be a demand for crypto cards.
Jefferies: NVIDIA and AMD protect themselves
Jefferies analyst Mark Lipacis supports NVIDIA's view that cryptocurrency mining will likely provide a long-term growth opportunity for both GPU makers, stating that the introduction of "crypto-specific GPU SKUs" protects AMD and NVIDIA from any downside in cryptocurrency.
In the 2013–2015 cryptocurrency downtrend, crypto miners sold off their GPUs in the secondary market at lower prices which impacted the two GPU makers. Now, if cryptocurrency prices fall significantly and miners look to sell their crypto-specific cards in the secondary market, it would not likely impact the sales of AMD's and NVIDIA's gaming GPUs.
Article continues below advertisement
Blockchain opens new opportunity for NVIDIA
Lipacis also stated that blockchain technology presents new growth opportunities for NVIDIA, because blockchain technology is a decentralized public ledger that supports secure accounting. This technology was originally used to account for cryptocurrency transactions. However, this technology is now being adopted by financial and other enterprises that deal with high volumes of transactions.
IBM (IBM) adopted blockchain technology back in 2015, partnering with several financial companies—including Société Générale, Deutsche Bank (DB), HSBC, Unicredit, Natixis, and Rabobank—to build a blockchain-based platform.
As Blockchain goes mainstream and more applications emerge, demand for NVIDIA's chips will likely increase, stated RBC analyst Mitch Steves in a research report covered by Business Insider. In large blockchain projects, network computers would require GPU computing power to drive demand for NVIDIA's and AMD's GPUs.