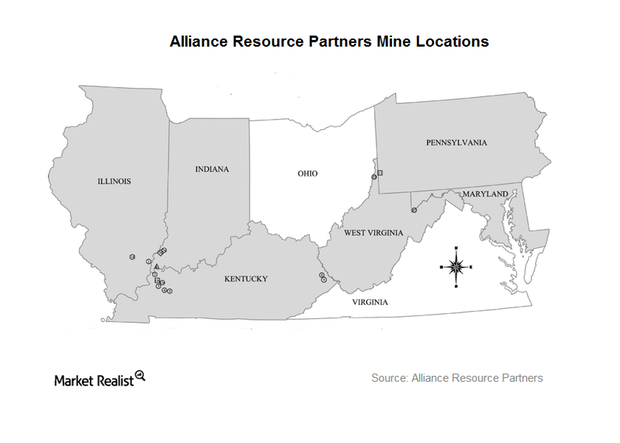 Introducing Alliance Resource Partners: A Company Overview
By Alexis Tate

Nov. 20 2020, Updated 4:49 p.m. ET
Series overview
In this series, we'll explore how Alliance Resource Partners (ARLP) has expanded its business and evaluate its key operational metrics and financial position. After reading this series, you'll understand what sets Alliance Resource Partners apart from competitors like Westmoreland Coal (WLB), CNX Coal Resources (CNXC), and Cloud Peak Energy (CLD) in the coal (KOL) mining industry.
We'll wrap up the series with a company outlook, analyzing ARLP's current valuation and the various factors that could drive its valuation multiples going forward.
Article continues below advertisement
Alliance Resource Partners
Alliance Resource Partners (ARLP) is a diversified coal producer operating in the Eastern United States. It started mining operations in 1971 and is currently headquartered in Tulsa, Oklahoma.
ARLP has mining operations in Indiana, Illinois, West Virginia, and Maryland. The company has control of ~1.7 billion tons of coal reserves and produced 35.2 million tons of coal. ARLP is the second-largest producer in the Eastern US and largest producer in the Illinois Basin.
ARLP has a portfolio of well-located, low-cost, and long-lived operations and supplies thermal coal to large US utilities and industrial customers.
ARLP's IPO
Alliance Resource completed its IPO (initial public offering) as an MLP (master limited partnership) on August 20, 1999, with 7.75 million common units at $19.00 per unit. ARLP was the first publicly traded master limited partnership.
In the next part, we'll assess the benefits of MLPs.