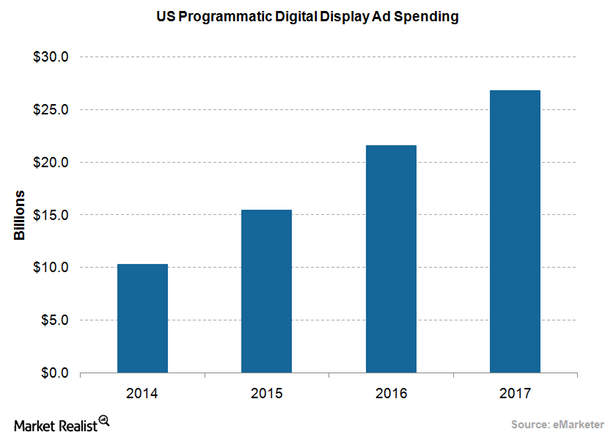 How Dish Network Is Revamping Its Advertising Strategy
By Shirley Pelts

Sep. 5 2017, Updated 10:36 a.m. ET
Rising competition from the video streaming industry
The rise of the video streaming services like Netflix (NFLX) has contributed significantly to the decline in the pay-TV business for companies like Dish Network (DISH). This trend has forced pay-TV companies like Dish to rethink their business strategies when it comes to the pay-TV sector.
In this article, we'll look at how the rise in video streaming services has prompted a change in Dish's advertising strategy. The popularity of video streaming services also led a change in the traditional advertising model.
Video streaming services had adopted a targeted advertising model in which advertisers specifically target relevant audiences with their ads. For example, an advertiser advertising kids' clothing would place ads during kids' programming that targets that young audience and their families.
Article continues below advertisement
Targeted advertising and Dish
This sea change in the industry has also forced pay-TV companies like Dish Network to look at targeted advertising. During its 2Q17 earnings call on August 3, Dish Network's management stated that targeted advertising is in effect. Because advertisers were able to reach their intended targeted audiences, they were willing to pay more for ads per impression. This trend would lead to higher advertising revenues for a company offering targeted advertising.
As a result, Dish pursued the technology for targeted advertising. According to Dish, it is finally observing an increase in its targeted advertising revenues.
In 1Q17, Dish's Sling TV saw a sharp 51% increase in programmatic ad sales during the NCAA (National Collegiate Athletic Association) Division I Men's Basketball Tournament.
Dish Network noted that it is utilizing its Sling TV service and pay-TV packages like the Flex Pack to target viewers who are looking at cutting the cord from pay-TV or who are cord-nevers. Dish is looking at accomplishing this goal by offering price flexibility to its viewers through Sling TV and its pay-TV business.