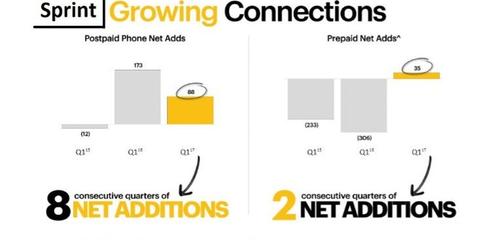 How Charter Saved Verizon's Reseller Contract
By Ambrish Shah

Updated
Charter protects Verizon's reseller agreement
In rejecting the proposal to merge with Sprint (S), Charter Communications (CHTR) has delivered a victory for Verizon Communications (VZ). If Charter had agreed to merge with Sprint, as SoftBank proposed, Verizon would have lost a critical reseller contract.
Verizon has a reseller agreement with Comcast (CMCSA) and Charter. This agreement empowers these cable firms to launch wireless operations in their footprints with the help of Verizon's infrastructure.
Article continues below advertisement
If Charter had accepted SoftBank's merger proposal with Sprint, it would have probably abandoned Verizon's reseller contract to base its wireless service on Sprint's network. Working with Sprint would also have freed Charter up to operate a wireless service outside its footprint, thus mounting a stiff challenge to Verizon.
Such an arrangement could have rattled Verizon, considering the intensified competition in the US wireless space. Notably, T-Mobile (TMUS) and Sprint are using disruptive techniques to try to attract customers from their larger competitors, AT&T (T) and Verizon.
Problem not solved for Verizon
While Charter's refusal of SoftBank's merger proposal may have protected Verizon's reseller agreement with the cable firm, Charter's action may only have postponed problems for Verizon.
If Charter's refusal of Sprint leads Sprint to merge with T-Mobile, the two wireless companies could pose more significant problems for AT&T and Verizon. As depicted in the above chart, Sprint added thousands of new customers in fiscal 1Q17 (quarter ended June 2017).