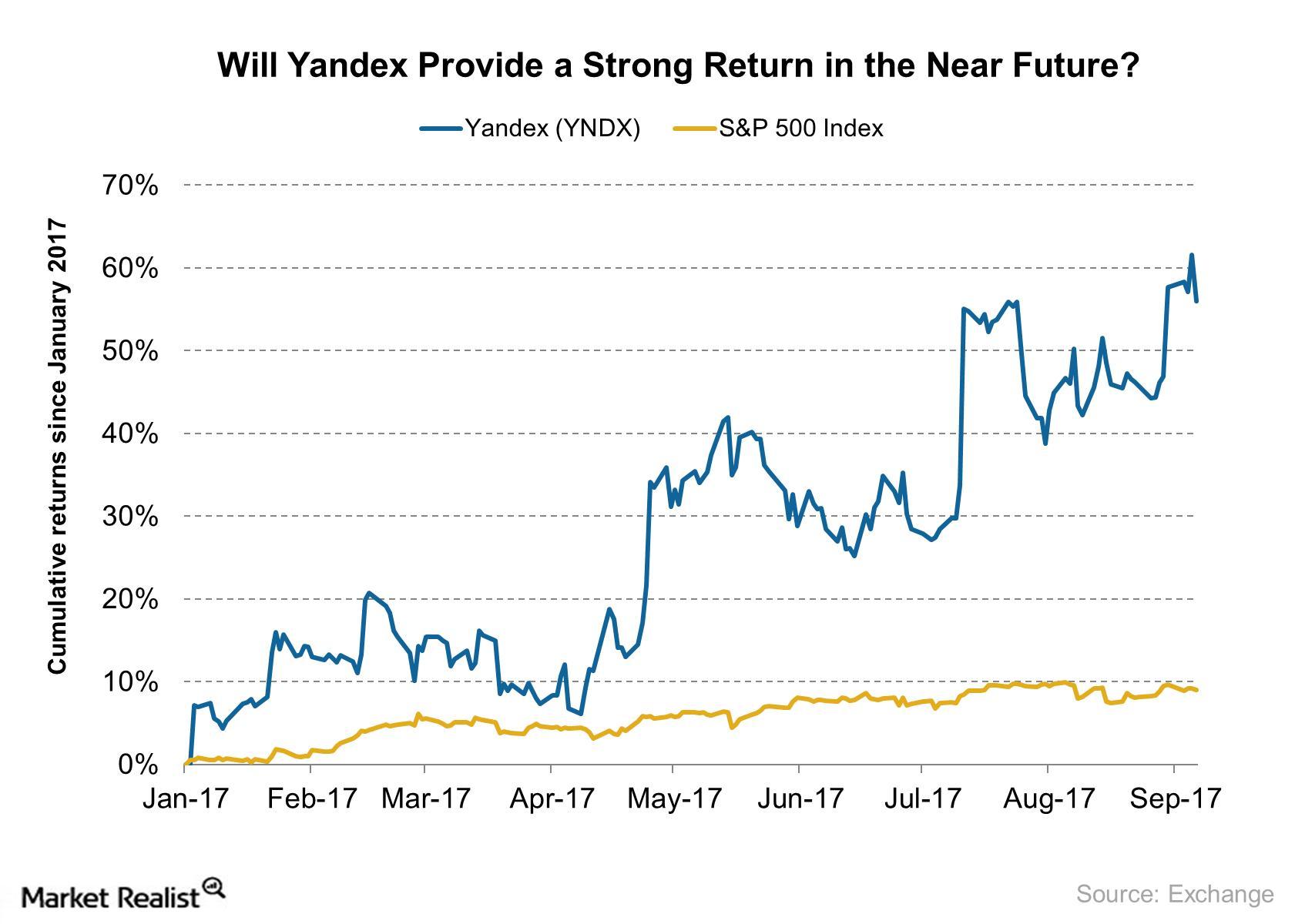 What Goldman Sachs Recommends for Yandex
Goldman Sachs on Yandex
In the medium term, Yandex could see huge growth in its market share as the e-commerce business could see high growth in major emerging nations (EEM) (VWO).
Goldman Sachs wrote, "Yandex is Russia's largest search engine…We expect market share growth across segments in the medium term as well as continued growth of addressable markets. Recently announced JVs will also create substantial synergies, in our view."
Article continues below advertisement
Yandex's performance
Yandex was trading at $31.87 on September 8, 2017. Its 52-week high is $33.26 and its 52-week low is $17.28. On a year-to-date basis, the stock returned nearly 56% as of September 8, 2017. The broader market S&P 500 Index (SPY) returned nearly 9.7% during the same period. Over a five-year period, Yandex returned nearly 36.3%.
Yandex is trading 12.6% above its 100-day moving average, 7% above its 50-day moving average, and 4.5% above its 20-day moving average. The investment firm increased the current target price of Yandex to $37.20.
You may be interested to read, Warren Buffett's Latest Views on the Economy and Stock Picks.