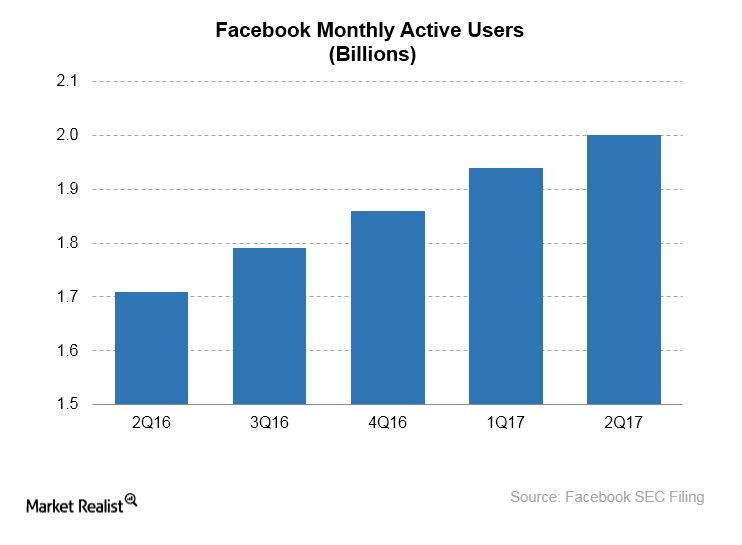 Facebook Remembers Its Roots, Expands in Boston Area
Facebook expanding its Boston-area office
Facebook (FB) is expanding its footprint in Massachusetts, where it was founded more than a decade ago. Mark Zuckerberg launched Facebook as a social media network while he was studying at Harvard University. He would later drop out of school and move his startup to Silicon Valley to concentrate on its development.
About 100 employees work for Facebook at a Kendall Square office in Cambridge, Massachusetts. Facebook set up its first Boston-area office about four years ago.
Article continues below advertisement
Facebook hiring machine-learning experts
The company has announced plans to hire more workers and expand its Massachusetts office space. Facebook plans to hire more than 500 new employees for its Massachusetts office, according to the Boston Globe. The company is looking to hire people to work on machine-learning, Internet connectivity, and data science projects.
Facebook and online advertising peer Google, an Alphabet (GOOGL) company, are investing heavily in machine learning and artificial intelligence (or AI) research as they look for better ways to deliver more value to advertisers and users.
Facebook, Google, Twitter (TWTR), Snap (SNAP), and Yelp (YELP) rely on advertising for the majority of their revenues.
Expanding Internet access
Facebook and Google are also working on initiatives to expand Internet access to regions without a reliable connection. Facebook is funding a high-tech Internet access program called Aquila. It hopes to use high-flying, solar-powered drones to beam high-speed Internet to remote pockets of the world so that it can help bring more people online.
Facebook's hiring of Internet connectivity specialists for the Boston-area office appears tied to its dream of expanding Internet access. Facebook concluded 2Q17 with more than 2.0 billion monthly active users, as the chart above shows.