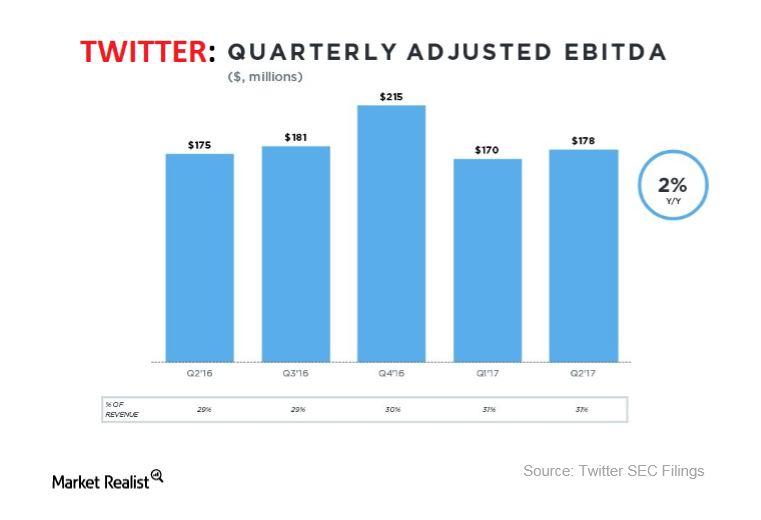 The Sound of Crickets at Twitter: Why It's Lost Momentum
By Ruchi Gupta

Dec. 4 2020, Updated 10:52 a.m. ET
Twitter's momentum fades suddenly
While Twitter (TWTR) appeared to be pulling up its socks earlier this year when it reported an increase in its number of regular subscribers, a closely watched metric for social media companies such as Twitter, Facebook (FB) and Snap (SNAP), it has not behaved well for investors recently.
Twitter added 9.0 million MAUs (monthly active users) in 1Q17, exceeding expectations by more than 7.0 million. However, in the latest quarter, its momentum fizzled out. The company added minimal new subscribers in 2Q17, with its MAU base staying at 328 million. Wall Street was expecting it to rise to 329 million.
Article continues below advertisement
No subscribers, no advertisers, no revenue
Without adding more subscribers, revenue growth becomes difficult for Twitter—which explains why the company's advertising revenue and overall revenue fell between 2Q16 and 2Q17. Advertising revenue fell 8% to $489 million, and overall revenue fell 5% to $574 million. However, Twitter still managed to top the revenue expectation of $536.7 million.
Twitter posted adjusted EPS (earnings per share) of $0.12, above the estimate of $0.05. Its adjusted EBITDA (earnings before interest, tax, depreciation, and amortization) rose 2% to $178 million, as shown in the chart above.
A shocked market slaps Twitter
News of the revenue and earnings decline shocked the market, leading to Twitter stock falling 14% the day the report came out. Before the earnings report, the stock had climbed more than 20% since the beginning of the year and more than 33% since the last quarterly report, which had lifted investors' hopes. The latest report deflated those hopes. As the online advertising industry continues to heat up with Yelp (YELP) and Verizon (VZ) bolstering their competition, Twitter's woes could multiply.