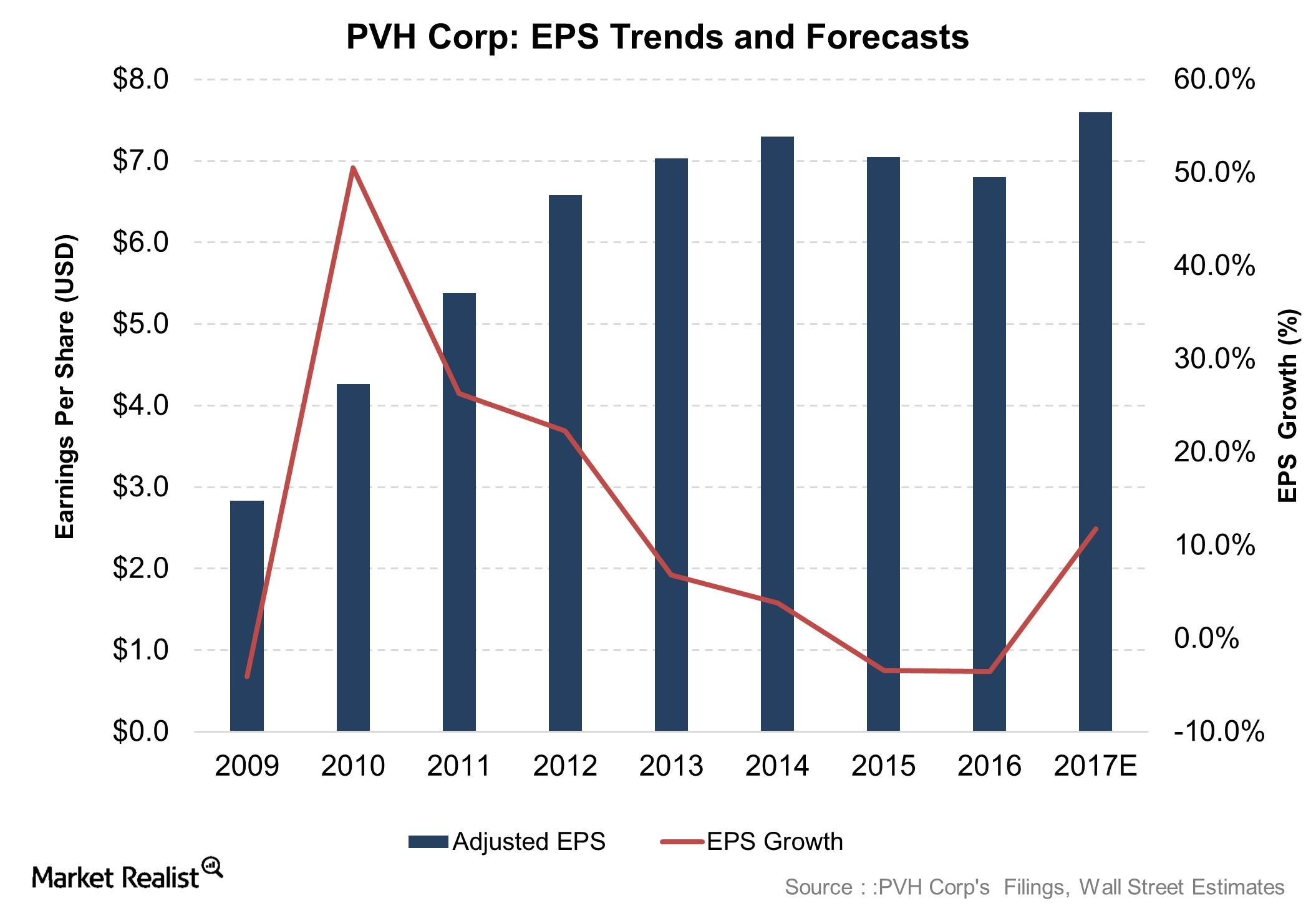 PVH Corp Raises EPS Guidance for the 2nd Time This Year
Management raises fiscal 2017 guidance
Based on its solid 2Q17 results, PVH Corp (PVH) raised its fiscal 2017 guidance. It also raised its outlook after the 1Q17 results.
Emanuel Chirico, chair and chief executive officer of PVH, said, "We have raised our full year earnings outlook based on our second quarter outperformance, an improvement in foreign currency rates and our belief that the strength of our brands will continue to drive our second half performance, despite the ongoing volatility in the macroeconomic and geopolitical environment."
Article continues below advertisement
Revenue guidance
The company's fiscal 2017 revenues are now expected to rise ~6.0% YoY (year-over-year) (+5.0% YoY on a constant currency basis), driven by an 8.0% YoY (+7.0% on a constant currency basis) rise in Calvin Klein revenues and a 6.0% YoY (+5.0% on a constant currency basis) rise in Tommy Hilfiger sales.
Total revenue is expected to be negatively impacted by a reduction in sales due to the effects of the G-III Apparel Group license and the Mexico deconsolidation.
EPS guidance
For fiscal 2017, the company is now looking at $7.60 to $7.70 in EPS (earnings per share) on a non-GAAP (generally accepted accounting principles) basis compared to $7.40 to $7.50 guided during 1Q17 and $7.30 to $7.40 guided at the beginning of the year. The current guidance reflects an 11.8% to 13.2% rise over last year's EPS.
ETF investors seeking to add exposure to PVH can consider the First Trust Consumer Discretionary AlphaDEX ETF (FXD), which invests 0.63% of its portfolio in PVH.