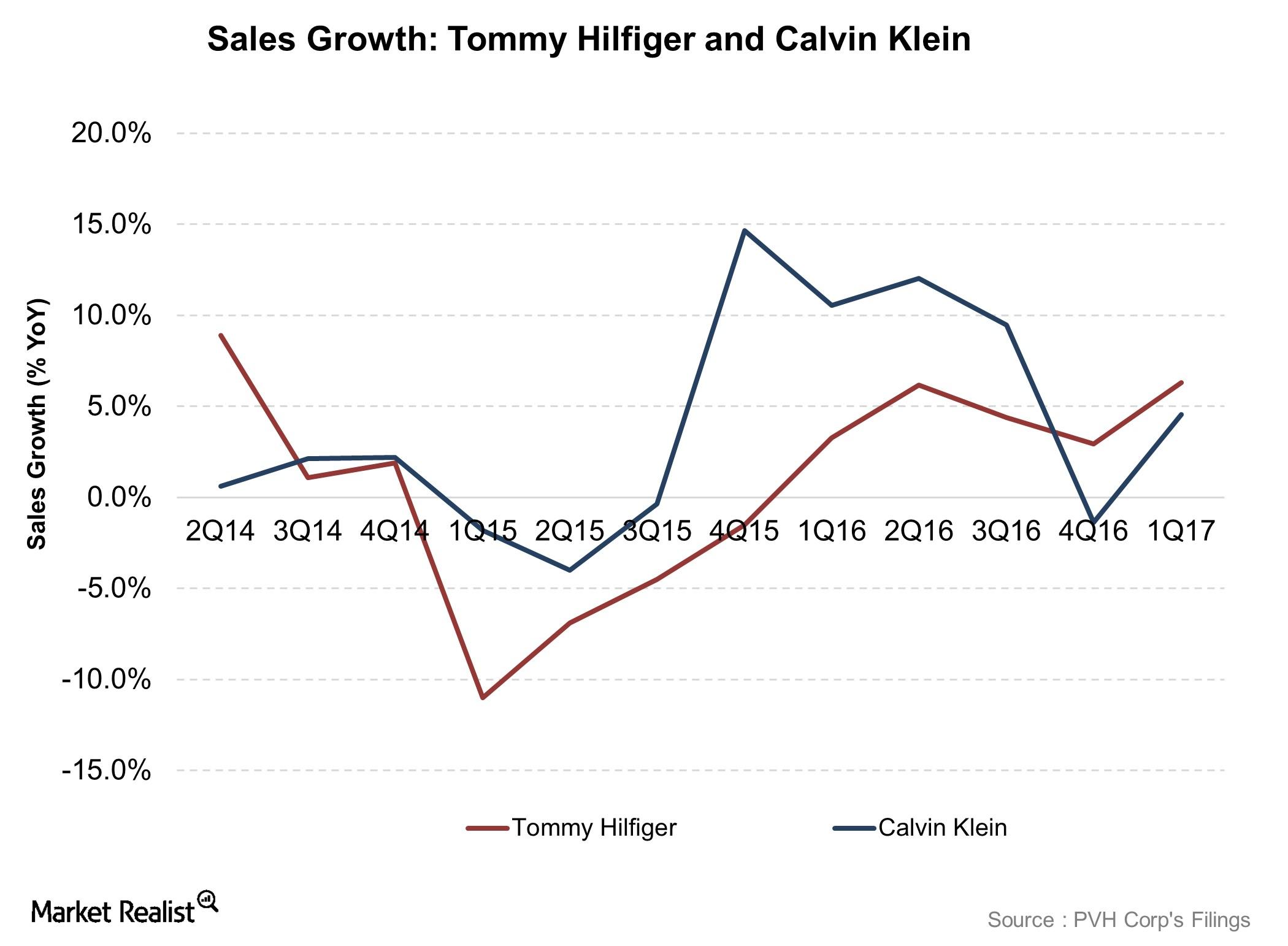 Key Revenue Drivers for PVH Corp's 2Q17 Top Line
What to expect from PVH's top line in 2Q17
PVH Corporation (PVH) top line is expected to see a 5% YoY (year-over-year) rise in 2Q17. Driving this increase would be an 8% and a 4% jump in Calvin Klein's and Tommy Hilfiger's revenues (both in constant currency terms), respectively.
Article continues below advertisement
Tommy Hilfiger's recent performance
In 1Q17, Tommy Hilfiger reported a solid quarter. Sales grew 6.3% on a reported basis and 9% on constant currency basis. International business was the key revenue driver, increasing 19% in constant currency. International sales comps increased 14%, anchored by continued strength in Europe. The brand also benefitted from the inclusion of a full quarter of revenue from last year's China acquisition.
However, North America sales were down 5%, mainly due to a 4% decline in sales comps and the transfer of Tommy Hilfiger's North America womenswear wholesale business to G-III Apparel Group (GIII). The management expects the transaction to impact North American total sales in 2Q17 as well. But it does not foresee any improvement in the North American retail environment and traffic trends throughout 2017.
Calvin Klein's performance
Calvin Klein returned to growth in 1Q17, after dipping into the negative territory in 4Q16. The brand witnessed a sales increase of 4.5% YoY on reported basis and 6% YoY on a constant currency basis in 1Q17.
International sales rose 13% on a constant currency basis, driven by continued strength in China and Europe. North America sales were, however, down 1% YoY, driven primarily by the Mexico deconsolidation and a 5% decline in sales comps. The management expects the Mexico deconsolidation to impact 2Q17 sales as well.
ETF investors seeking to add exposure to PVH can consider the First Trust Consumer Discretionary AlphaDEX (FXD), which invests 0.62% of its portfolio in the stock.